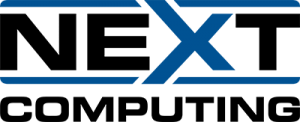 Cyber Security &
Network Intelligence

---
CARRIER-GRADE CYBER INFRASTRUCTURE
Scalable, high-performance packet capture, alerting, and event pivoting software framework for Cyber and Network Operation Centers


---
FORENSIC CAPTURE APPLIANCES
Cyber and Network Operation software and system for ad-hoc threat hunting / incident response / network troubleshooting

Customizable, Portable, and Deployable Rack Network & End Point Data Analytics Processing Appliances
---
YOUR SOFTWARE, OUR PLATFORM, YOUR SOLUTION
Portable and deployable systems platforms for your signal capture, network monitoring and analytics software solution.

Custom Design/Build Appliances
---
YOUR SOFTWARE, YOUR CONCEPT, OUR DESIGN/BUILD TEAM, YOUR PERFECT FIT SOLUTION
Custom design-manufacturing-test and complete appliance fulfillment, quick time to market.

---
HARDWARE SOLUTIONS AND SERVICES FOR SOFTWARE DEVELOPERS, SERVICE PROVIDERS AND GOVERNMENT CONTRACTORS
Software binary performance optimization services
Design your custom chassis or integrate an off the shelf chassis
Systems engineering services
Roadmap and EOL management
Environmental engineering services
Production services
Creative business models
Repair and customer engineering support services
CONTENT CREATION &
LIVE VR / AR / VIDEO

---
WORKSTATIONS for CREATIVE DESIGN, RENDERING, and VISUALIZATION
Powerful compact towers and small footprint all-in-one portable workstations built for digital designers, creative professionals and artists

---
VIDEO PROCESSING AND PRODUCTION APPLIANCES
Portables and short depth rackmounts for your video, audio, and 360VR processing and production applications
Want to speak directly to a NextComputing engineer?