Assimilate and NextComputing
Power your end-to-end workflow

Virtual Reality storytelling requires powerful and easy-to-use solutions to effectively capture, process and deliver high-quality 360 content. Every element from camera to distribution must be checked for compatibility, meeting minimum requirements, and ideally with a workflow supported by all vendors. And with so many options to choose from it can be difficult to know where to start.
For these reasons NextComputing has teamed with Assimilate, developers of the popular SCRATCH suite production software tools, and Z CAM, manufacturers of high-quality and affordable 360 cameras, to offer a turnkey system for professional 360 VR production at an amazing price-point.
The solution built on top of our Edge T100 system - a small form-factor, mini-tower workstation featuring the GPU computing of the NVIDIA GeForce GTX 1080 Ti and the processing performance of the 6-core Intel Core i7-8700K. This performance-tuned combination enables real-time 360 6K stitching and streaming from a single, powerful system.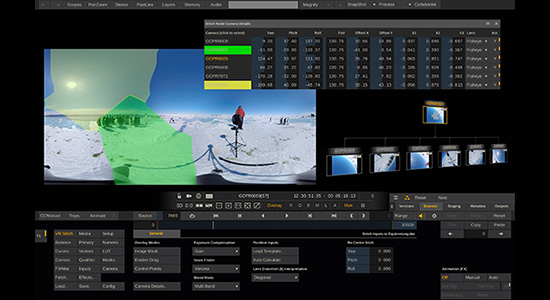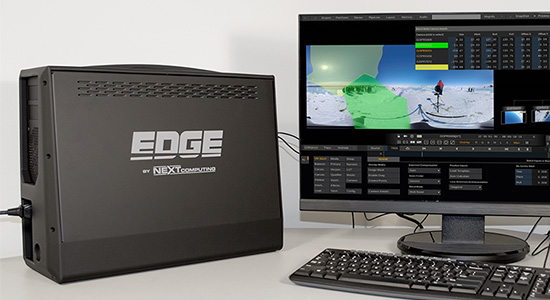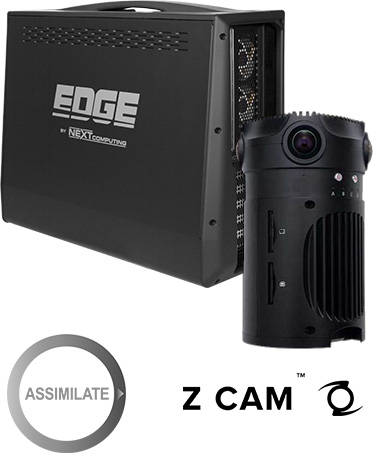 The bundle includes:
NextComputing Edge T100 workstation
Z CAM™ S1 6K Professional VR Camera
Z CAM™ WonderStitch software for offline stitching and profile creation
ASSIMILATE SCRATCH VR Z live streaming and post-production software for Z CAM™
The bundle comes in two flavors: "Foundation" and "Power" configurations. Each version will work equally well for live streaming or post-production of Z CAM S1 footage, but the "Power" system offers increased CPU, memory, and storage for more diverse workflows.
System
EDGE T100 WORKSTATION BUNDLE FOR SCRATCH VR-Z – FOUNDATION SYSTEM
EDGE T100 WORKSTATION BUNDLE FOR SCRATCH VR-Z – POWER SYSTEM
CPU
6-Core Intel Core i7-8700K 3.7GHz processor
10-Core Intel Core i9-7900X 3.3GHz processor
Memory
16GB DDR4 2666MHz RAM
32GB DDR4 2666MHz RAM
PCI Expansion

3x PCI Express 3.0 x16 slots
3x PCI Express 3.0 x1 slots

5x PCI Express 3.0 x16 slots
Graphics
NVIDIA GeForce GTX 1080 Ti graphics card
Storage

System drive: 1x fixed 500GB Samsung 970 EVO series M.2 NVMe SSD
Media storage: 1x fixed 2TB Seagate BarraCuda 3.5" SATA Hard Drive

System drive: 1x fixed 500GB Samsung 970 EVO series M.2 NVMe SSD
Media storage: 1x fixed 4TB Seagate BarraCuda 3.5″ SATA Hard Drive

Operating System
Windows 10 Pro 64-bit
Edge Chassis Dimensions
6.67" (169.41mm) D  x  16.75" (425.45mm) W  x  13.69" (347.73mm) H
Includes

Z CAM™ S1 6K Professional VR Camera
Z CAM™ WonderStitch software for offline stitching and profile creation
ASSIMILATE SCRATCH™ VR Z live streaming and post-production software for Z CAM™ - Permanent License
Logitech MK200 USB wired keyboard and mouse
To order, or to discuss your perfect configuration, contact NextComputing today