NextComputing designs, manufactures, integrates and optimizes purpose built computing solutions so you can be exceptional. We are committed to empowering creative professionals and innovative solutions- or service-based companies, organizations, and government agencies.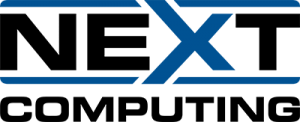 Vision and Purpose Statement
To catalyze exceptional achievements and empower global innovators, NextComputing's Massive Transformative Purpose (MTP) is to revolutionize industries by providing purpose-built computing solutions that push the boundaries of what is possible. Through our cutting-edge hardware, exceptional services, and unwavering commitment to excellence, we inspire and enable professionals worldwide to unlock their full potential, achieve groundbreaking results, empowering innovators and creators worldwide to push the boundaries of what is possible.
Mission Statement
At NextComputing, our mission is to design, develop, and deliver purpose-built computing solutions that enable professionals across industries to unlock their full potential. Through our high-performance hardware and exceptional services, we strive to revolutionize industries, drive transformative change, and empower individuals to achieve groundbreaking results. We are committed to understanding and exceeding the unique demands of our customers, delivering innovative solutions that optimize their workflows and propel their success. With our unwavering dedication to excellence, NextComputing is empowering the exceptional.
If any of this speaks to you, or if you are a reseller, integrator, OEM, service provider or end user and want to partner with us?
Tell us at sales@nextcomputing.com about your requirements, your product or service, so we can evaluate how we might be able to help you implement a perfect fit solution that aligns with your business model and workflow improvement goals.
Bob Labadini CTO NextComputing
https://www.linkedin.com/in/nextcomputing/