The best processing performance in the smallest of packages
Your mission-critical applications need to process data fast, whether you're in a broadcast truck, onsite at a datacenter, or stationed in the desert. That's why we've integrated the latest, workstation/server-grade, multi-core processors from Intel into our compact and portable systems to provide you with the horsepower you need, anywhere you need it.
Many of today's high-performance applications like 3D graphics rendering, high-speed network monitoring, and geospatial imaging require intensive processing by the latest multi-core CPUs. For applications like these, you can't compromise performance in order to use mobile-grade processors, which leaves you chained to your desktop workstation or local datacenter.
However, by leveraging our unique and compact architecture we're able to the pack the most processing power available into the smallest of spaces, all while staying cool and reliable. Not only does this let you take true enterprise-class processing out of the office with our portable systems, it also gives you more performance per rack unit with our high-density rack systems, maximizing hardware density for your resource-constrained environments.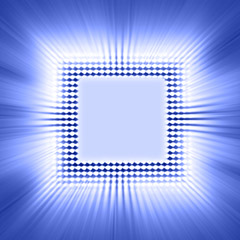 NextComputing Systems
Radius Series — Portable workstation supports up to two of the latest enterprise-class Intel or AMD processors
Vigor — Extensive storage and visualization capabilities, just like the Radius series, but a ruggedized portable workstation
Nucleus Rackmounts — Multi-processor performance with massive storage in a compact, space-saving rackmount chassis

A NextComputing Sales Engineer can assist in determining the right processors for your specific needs. Please contact us to learn more.