Mobile workstations for high-performance test applications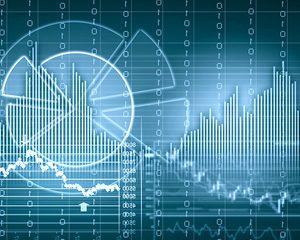 When you put systems, components, and networks to the test in the field, does your mobile computing power measure up? To capture critical data in real-time, you need the same high-speed data rate and storage capabilities on the road as you have in your test lab. But most notebook PCs are woefully underpowered when it comes to handling the heavy loads of network data traffic needed to perform applications such as problem detection/prevention, data diagnostics, industrial testing, and aeronautics testing.
NextComputing solutions can easily support the same high-end specifications as many administrator servers or workstations, but in a sleek, briefcase-sized package that's ready to go wherever your network demands. As a result, you can perform data capture and diagnostics at satellite labs, at a customer's data center, or onboard a high-tech military helicopter – anywhere there's power and a network connection. Plus, our solutions can be easily upgraded with the latest I/O cards for other high-performance applications, such as network sniffing.
Use NextComputing Solutions For
Take our portable, high-performance workstations with you wherever you need to record and analyze high-speed network traffic. Or, utilize our high-density rackmount servers to manage high-speed data throughput with a minimal footprint. With either system, you can perform deep packet inspection and detect network intrusion. You can quickly identify and defeat hackers, and detect viruses and malware. Or perform load balancing and application performance management for a more efficient network – and you don't have to be in a test or networking center.

Data Acquisition/Industrial Test
Upgrading a typical laptop computer with a specific data acquisition board (DAQ) and software for high-performance test and measurement applications can be expensive – and in many cases, impossible. Not with NextComputing. Because our systems have a modular build, they are easily upgradeable. As such, even in remote locations you're prepared for testing vehicle telemetry, acoustics and noise, vibration analysis, and RF frequency, and other industrial test requirements.

Aeronautics Testing (Civilian and Military)
With a portable NextComputing system you can take your test and measurement solution anywhere – even to test on-board systems in airplanes, helicopters, or unmanned aircraft (UAV) – to satisfy both military (MIL-1553) and non-military (ARINC-429) standards. Unlike most laptops, NextComputing's mobile workstations can be run by the vehicle's power source. Plus, our solutions can accommodate any off-the-shelf I/O board that supports these testing standards. Most importantly, we can build a NextComputing solution with as much storage as you need for recording vast amounts of data.


Explore our product lines to learn more, or contact us to speak directly to a Sales Engineer about your specific needs.