Let us manage the details of your customized product configuration — so you don't have to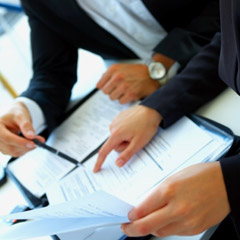 Your business requires customized computer hardware configurations designed for a specific set of tasks. Unfortunately, managing complex configuration details takes significant time and energy, which can quickly add cost to running your business.
Our configuration management services enable us to track every last detail of your configuration. From the exact BIOS revision, to the models of hard drives, expansion board locations, even software image loads, we know what goes into each of your systems so you can feel confident that your product is delivered consistently to your customers. This also allows us to manage the longevity of your products by keeping up to date with the latest technology changes, so you don't have to.
NextComputing manages your custom product requirements so that you can focus on the achieving the goals that matter most to your business. Working with one of our helpful Sales Engineers, we will assign your configuration a personalized Configuration Control part number that is unique to you. This part number can include any number of specific instructions or features that you need in your NextComputing product, whether you're ordering one, 100, or more.
Examples of tracked configuration features include:
Once we've delivered your first units, any additional systems using your unique Configuration Control part number will be identical. If any detail of the configuration needs to change, either due to your requests or suggested engineering changes by us, your part number and our internal processes will be updated, and you will be informed well ahead of time as to how this impacts your product.

Contact NextComputing to find out how we can handle your custom requirements and allow your business to succeed.