Maxon and NextComputing
Ultra-Smooth Cinema 4d Performance

MAXON Cinema 4D is the professional 3D platform your workflow needs. Packing advanced design features, Cinema 4D is also user-friendly and intuitive for notice users. Generating professional 3D effects such as hair is surprisingly easy and fast using the built-in plugins, while advanced scripting gives you access to every parameter you could wish for. That's one of the many reasons why Cinema 4D has become the industry standard for motion graphics in television and film.
While Cinema 4D will run on a standard PC, only a system that is properly optimized for 3D design, animation and rendering will support your creativity and empower your best work. NextComputing's Edge workstations are designed to give you a great C4D experience out of the box, including fast project loading, smooth and responsive modeling, and rendering speeds that will help you meet deadlines. Whether you need a reliable and silent workstation for your studio or a portable system to take to client meetings, we can configure a system to suit your exact needs.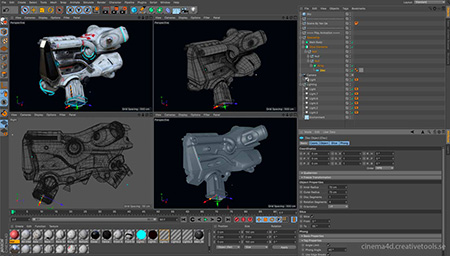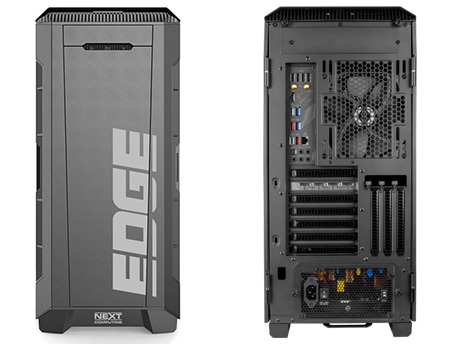 Powerful Processing

Like most 3D content creation software, Cinema 4D uses the system's processor (CPU) in different ways depending on whether you are modeling or rendering frames. A processor with a fast clock speed will give you a more responsive experience while modeling. However, when rendering your models the number of cores on a CPU will directly impact your rendering speed.

Lightning-Fast Graphics

The right graphics card defines how quickly and smoothly you can work in Cinema 4D. More powerful GPUs allow you to work lag-free, even as your models grow in complexity. In addition, GPU-based rendering tools such as Redshift and Octane Render can leverage multiple graphics cards for massively accelerated rendering speeds, making the GPU a critical component of your 3D workflow.
Extensive Memory

Maxon recommends an 8GB minimum system memory when using Cinema 4D. However, for anything more than the most basic 3D projects, you'll want to be equipped with 32GB or more. NextComputing systems offer memory configurations that as high as 512GB, giving you more than enough RAM for your projects today and in the future.

Massive Storage

The right storage configuration is another key element of an efficient Cinema 4D workflow. Utilizing Solid State Drives allows you to start up and get working faster. Multiple drives not only speed the process up further by allowing you to separate your OS and application from your model storage, but also open new possibilities for redundant backups. NextComputing systems offer a variety of internal fixed or hot-swappable drives for the configuration that gives you maximum performance and peace of mind.