OctaneRender and NextComputing
Build New Worlds
The OctaneRender® GPU render engine delivers quality and speed unrivaled by any production renderer on the market. To leverage its full power, you need professional-grade hardware that won't bottleneck your workflow. Edge high-performance workstations by NextComputing feature the power and expandability to run multiple professional-grade NVIDA GPUs, resulting in the smoothest, fastest rendering workflow.
Our systems are available with a range of GPUs so you can select the components that are right for you. Whether you're an artist who wants faster rendering with a powerful NVIDIA GeForce card, or you work in a studio that needs ultra-fast graphics production using multiple NVIDIA GeForce cards, NextComputing can help you build the right configuration around your exact needs.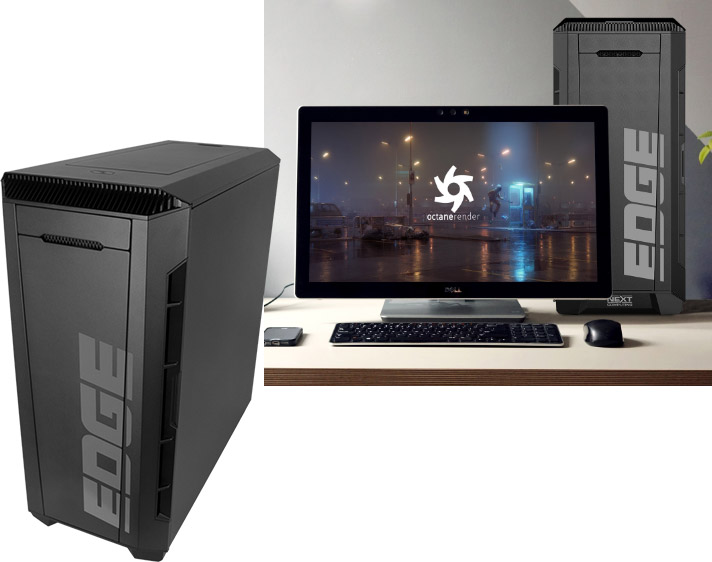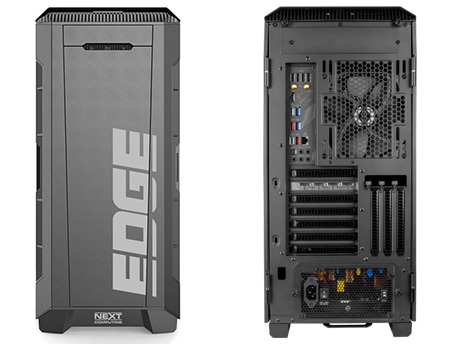 Multi-GPU Support

OctaneRender completely relies on the GPU for rendering and requires the latest CUDA enabled NVIDIA video cards. Performance scales linearly with the number of CUDA cores, and using multiple GPUs together combines the cores, resulting in a speed up.

Powerful PROCESSING

While OctaneRender does not use the CPU for rendering, a fast multi-core processor greatly improve scene loading speeds. With the latest processors available from AMD and Intel, you'll be up and working faster than ever before.

Performance Tuned

With your performance needs in mind, NextComputing helps you build the right configuration to meet your requirements. We'll help you pick the right GPUs, CPU, system memory and storage; then we'll build, test, and deliver your perfect OctaneRender workstation.