Blackmagic Design and NextComputing
DAVINCI RESOLVE WORKSTATIONS FOR
IN-STUDIO OR ON-LOCATION
Blackmagic DaVinci Resolve is the industry's only content creation software to combine professional editing, color correction, audio post production, and visual effects all in one package. But to really get the most out of Resolve, and to work efficiently, you need a computer that is optimized for the task.
Because DaVinci Resolve is scalable and resolution independent, hardware requirements vary by every possible use case. Fortunately, NextComputing workstations can be customized and optimized for any workflow; particularly for high-quality professional-grade editing, on-set or offline.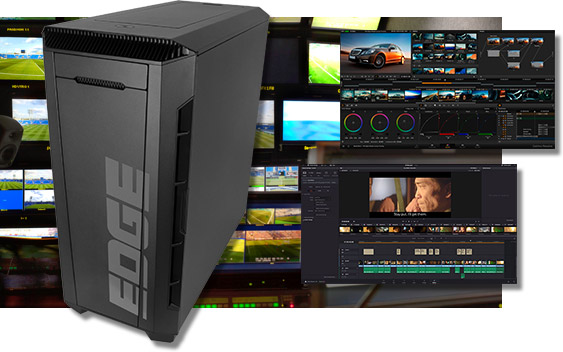 The Right Solution For You
Unlike generic PCs that are built for gaming, or high-end workstations that are better suited for engineers, the NextComputing's DaVinci Resolve workstations give you the ideal balance of hardware to let you focus on creating your best work.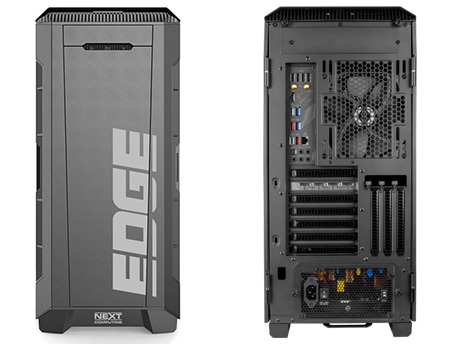 Edge XTi
Powerful Intel processing
Multi-GPU support
Massive storage potential
Learn More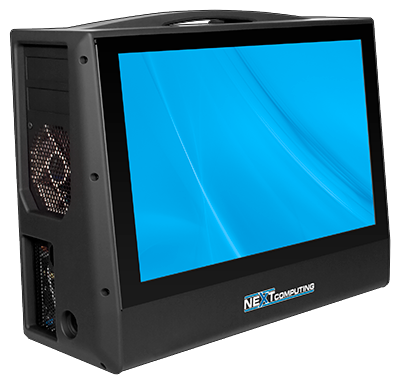 Edge D100
Workstation-class performance
Integrated HD display
Briefcase size
Learn More
Storage

All of our workstations come equipped with a fast Solid State Drive (SSD) for your operating system and programs, but what you need beyond that depends on your workflow and studio environment. We can help you choose the best storage solution for your current and future needs.

Memory

The Edit and Color modes in DaVinci Resolve are efficient with memory, but compositing shots in the Fusion window can quickly use up RAM if you're not careful. We recommend at least 32GB RAM to start and more if you plan to use Fusion extensively or run multiple applications at the same time.
GPU

DaVinci Resolve relies heavily on your system's graphics processing unit (GPU) for handling high resolution video playback, effects, and transcoding. The software also scales well to the number of GPUs, meaning the more you have available the faster these tasks will perform. All of our systems accommodate multiple GPU cards from both NVIDIA and AMD, which we can customize to your needs and budget.

Processing

Although editing and transcoding in DaVinci Resolve benefits greatly from powerful GPUs, your processor (CPU) still needs to be fast enough to keep up. Also, when compositing shots in the Fusion window the CPU is even more important. Let us configure the perfect balance of performance and price for your workflow.