A portable solution for the most essential video switching, graphics controls, and transitions for Livestream Studio.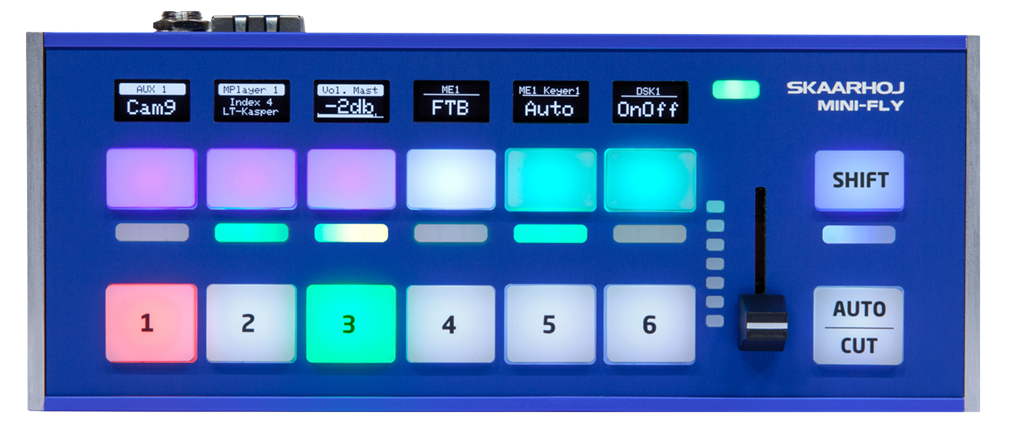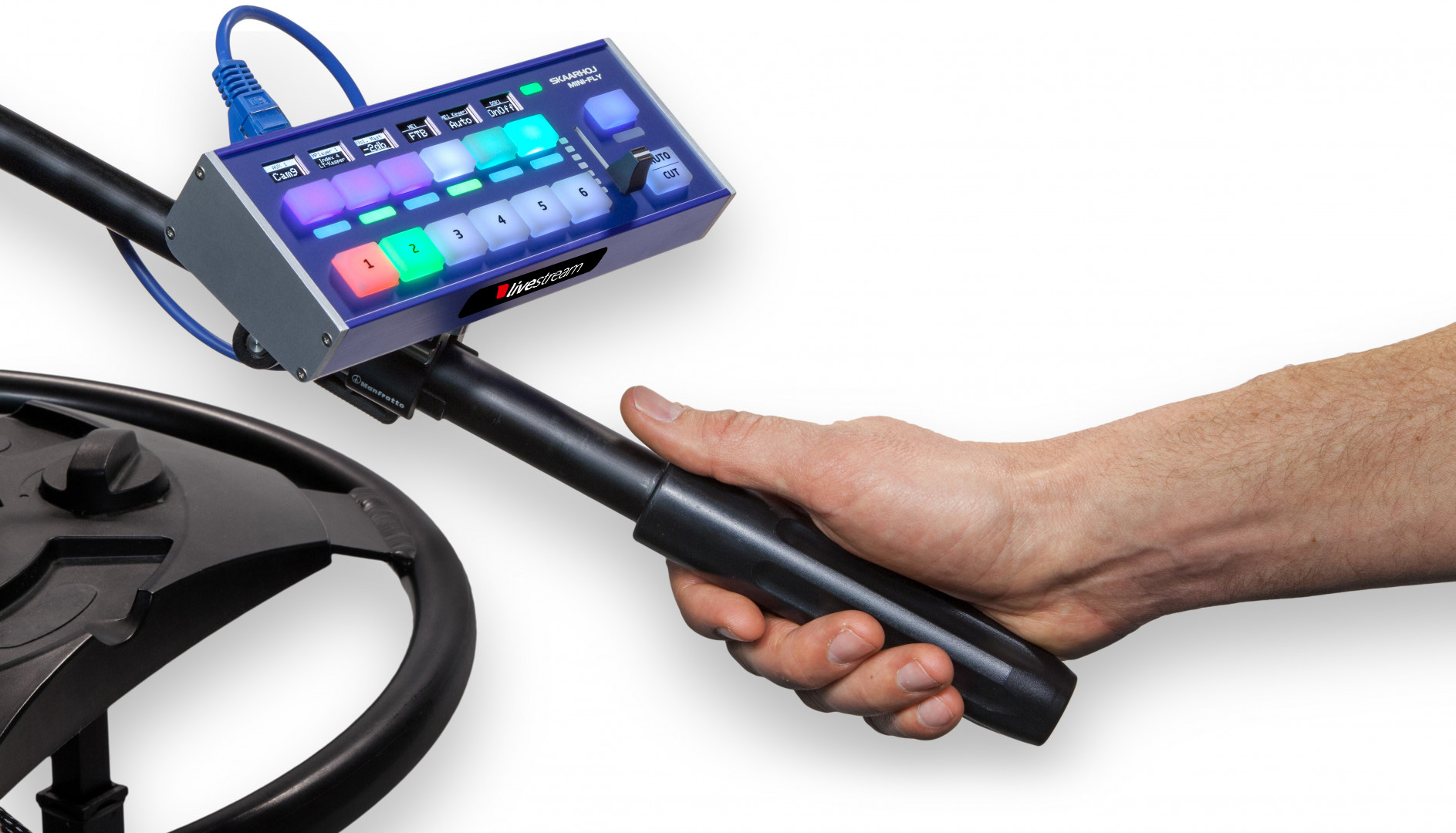 The nexus of
affordability | functionality | portability
The Studio Surface Go Plus is a super compact and super flexible controller for live switching. It's perfect for small live productions with support for any 5 channels assignable in Livestream Studio, 3 GFX channels with independent push/pull/preview, mini T-bar for manual transitions, Cut and Auto buttons, and six four-way buttons with OLED displays for any functionality you need.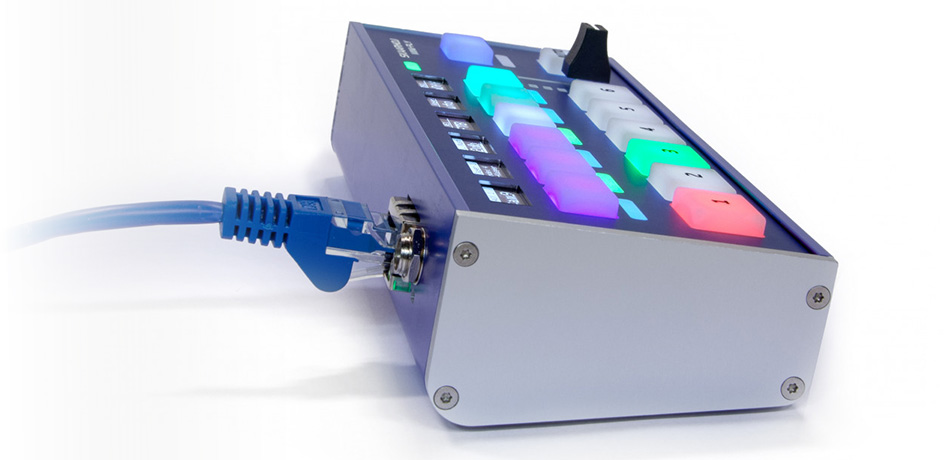 RGB LED's
R

GB multi-level metering LEDs for VU, tally or step indication

Four-way Buttons

Programmable four-way buttons with crisp OLED displays

Shift Key

Multi-level shift key with step indicator

RGB Backlit

Custom molded RGB backlit keys

LED Bar

LED bar for transition position and VU metering

Transition Fader

Smooth transition fader and Cut/Auto button

Mounting Clamps

1/4"-20 thread at bottom for mounting clamps

Form Factor

Slim, ergonomic console form factor

Length: 6.54"

Height: 1.57"

Width: 2.76"

Weight: 0.63 lbs

PoE

Ethernet with PoE (IEEE802.3af)

Includes

12V power supply
USB programming cable
Cat 5e networking cable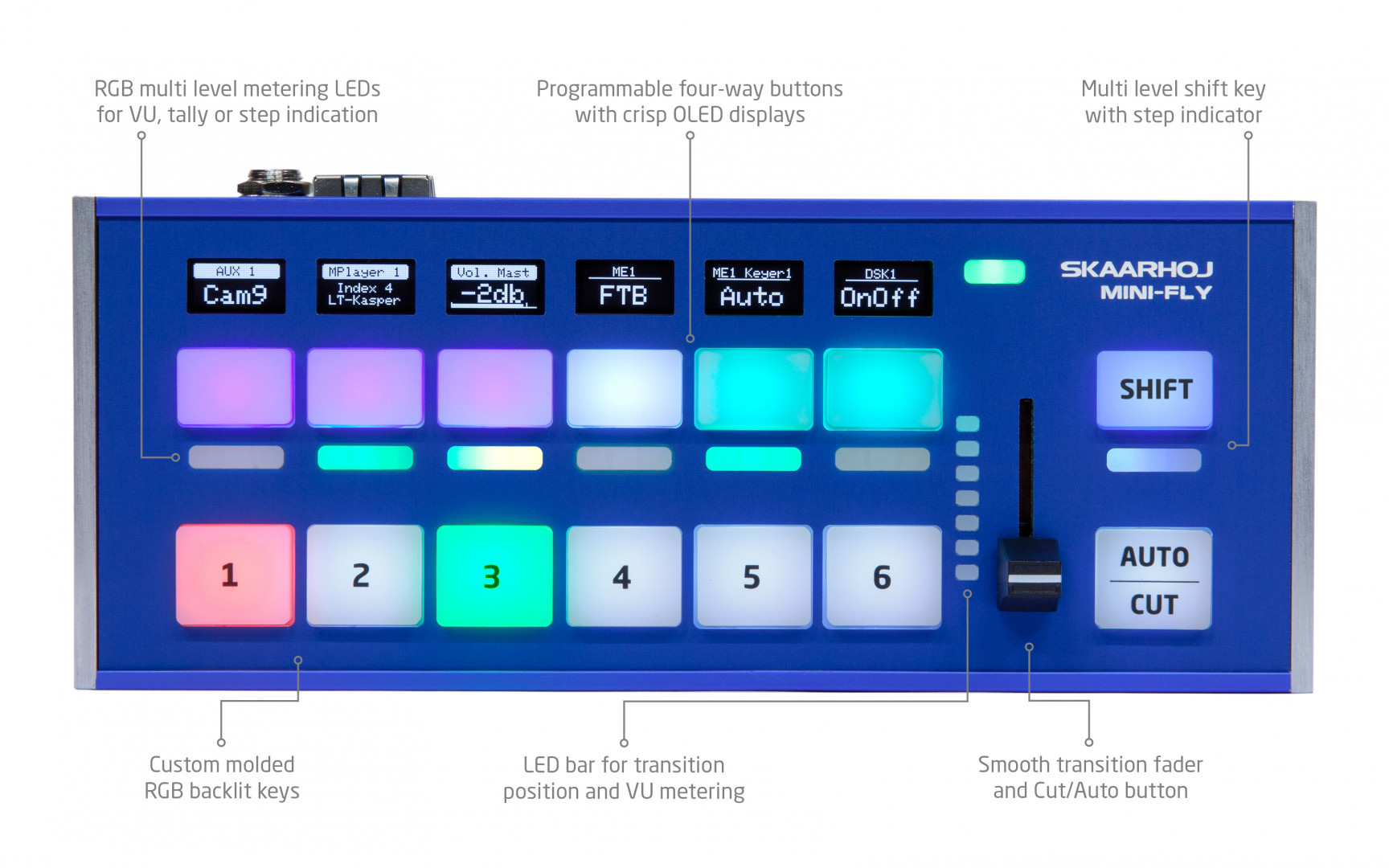 Workflow Application Summaries