High-Throughput Computing Power
Don't sacrifice speed and storage because of a limited workspace or the need for portability
Your applications need to move a lot of data at high-speed, whether you're processing video for a feature film, or monitoring your network for intrusions or performance problems.
However, the complex information systems of today require more storage capacity and faster throughput than ever before. The traditional solution has been larger and larger data centers; but if you need to work on the road, or are dealing with size, weight, or power limitations, then you may end up with hardware that is too limited in scope to give you all the features you need to get the most from your data.
With a variety of high-density hardware, as well as advanced data-streaming applications, NextComputing solutions offer the speed and storage you need, no matter what your limitations.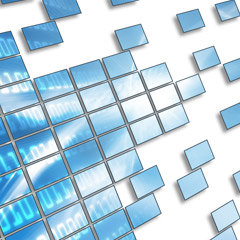 Innovative, Compact Data Streaming Solutions
Our hand-carried Radius series portables, and Vigor rugged portable workstation gives you the data read/write speeds and capacity you need without sacrificing portability.
Our small form-factor rackmount products offer incredible flexibility with massive storage, processing, and expansion options, so we can configure your ultimate high-speed data crunching machine.
If you're looking for enterprise-class packet capture, NextComputing offers a powerful solution that combines our innovative hardware with a flexible management system. Learn more at PacketContinuum.NextComputing.com
Through our close partnerships with industry-leading hard drive manufacturers and RAID controller vendors we can optimize high-speed storage configurations in both portable and rackmount form-factors to suit your particular application requirements.

Our helpful Sales Engineers can assist you in determining the right balance between total storage capacity and high read/write rates to meet most any application need. Contact us today.