Incredible high-end graphics on the go
Wish you could have the same high-end 3D graphics and high-resolution imaging capability on the road that you have in the studio, office, lab, or even at home? Don't give up those critical imaging or rendering capabilities just to go mobile.
If you need to place real-time 3D animations over live sports broadcasts, or read those life-saving MRI images away from the hospital, or simulate combat situations in the field, no laptop will suit your needs. You need higher quality visualization, and more of it, than anything beside a large, cumbersome workstation can offer.
For that ideal combination of high quality visualization and convenient portability, NextComputing is the best player in the game. By utilizing full-sized, desktop-class graphics cards, we can deliver the same high-end graphics that you would expect from a standard tower workstation, but in small, transportable systems designed to go wherever your work takes you. And because of our close partnerships with graphics industry leader NVIDIA, you can be assured that we support the latest and best GPU technology available.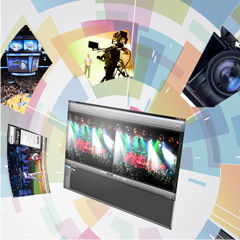 NextComputing Solutions
On the inside
Support for the latest full-size professional graphics boards from NVIDIA and AMD
Built in 17.3″ HD LCD in our portable workstations
On the outside
Up to 2 integrated, flip-out 17″ HD displays on our Vigor rugged portable workstation
Video ports for multiple external displays of any kind

A NextComputing Sales Engineer is available by phone or email to answer any questions and to help you build the perfect solution for your specific requirements.