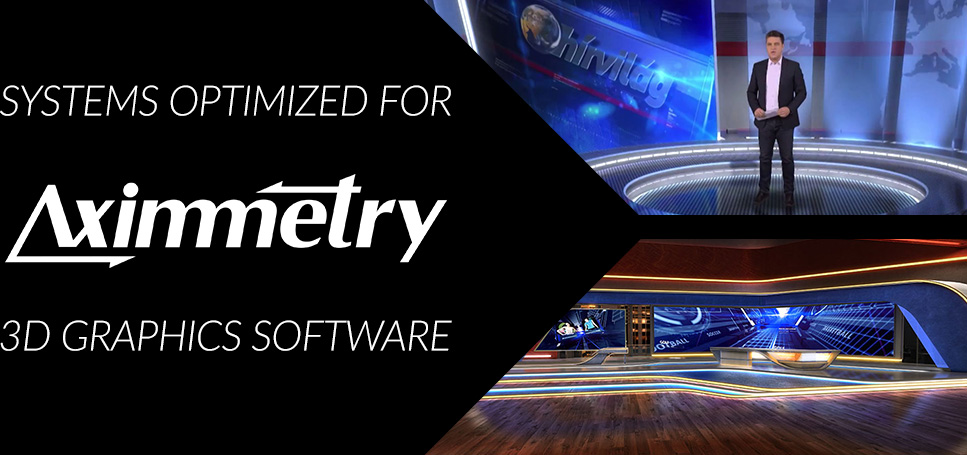 Aximmetry is an all-in-one virtual studio and 3D graphics software for the broadcast and entertainment industries, deploying the performance of the newest generation video cards using single-PC technology. It is an excellent front-end platform for use with NextComputing and Livestream Studio appliances.
Aximmetry's ambition is to make high-end, broadcast quality virtual studio software technology accessible to all, small TV stations, YouTube Creators and Vloggers included. Using the software, professional content with advanced real-time 3D graphics can be produced even from a living room.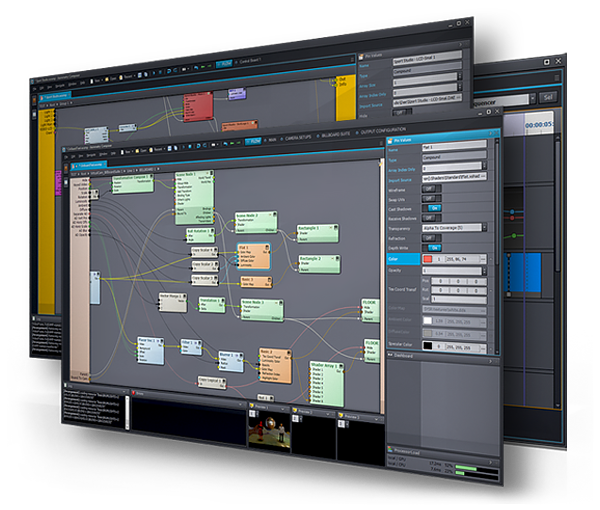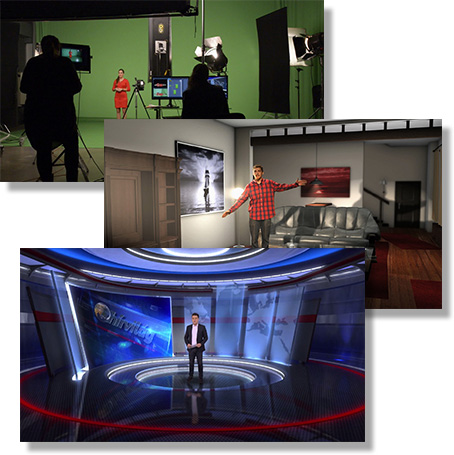 Aximmetry for Virtual Studios
Advanced 3D graphics: HDR, Depth of Field, shadows, reflections, refraction
Highly flexible node-based graphics programming interface
High level of interactivity and real-time controllability
Construction of interactive scenes / effects using a node-based logic
Scalable: multiple video cards or hardware can be operated under one system, each assigned a different task
Support audience interaction via second screen devices
Receiving depth information for realistic mixing of real and virtual elements
All-in-one solution: No need to buy separate modules and extensions for chroma keyer, 2D graphics, 3D virtual studio, video wall display, projection - the software includes all of them
Open system to integrate any studio tracking device
Accessible price point, great value proposition
4K - SDI input / output
Workflow with
Livestream Studio
Aximmetry can also be a valuable addition to your Livestream Studio workflow.
Utilize a system with Aximmetry to capture camera data into a virtual or augmented reality set, as well as handle all the mixing and compositing.
Then send that output as a single combined stream or separate signals for each camera to a Livestream Studio system for professional quality live streaming.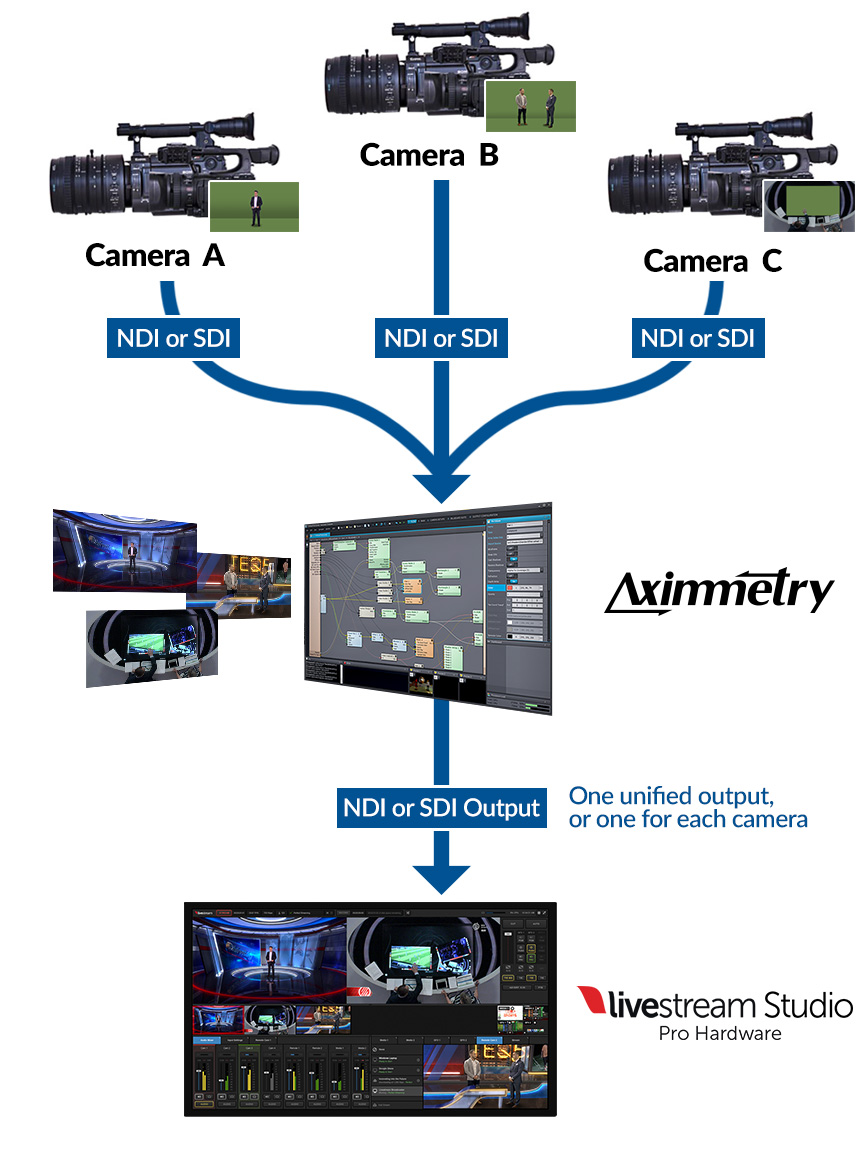 (click to enlarge)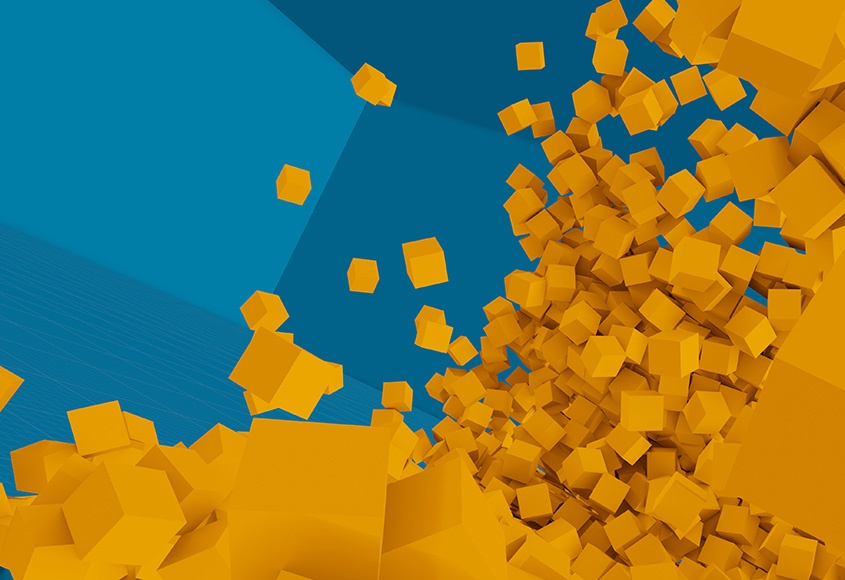 Utilize Unreal Engine
Aximmetry DE (dual engine) edition adds the power of Unreal Engine to your workflow. This edition allows skilled Unreal Engine 4 users to utilize their content for virtual studios.
NextComputing systems configured for Aximmetry also deliver the power you need for a smooth Unreal Engine experience; giving you the best of both worlds.
I am extremely glad to have the opportunity to partner with NextComputing in the USA. We know we can rely on their solid expertise in providing turnkey virtual studio solutions and services to support our clients in the broadcast market.
Learn More About Aximmetry
Systems Optimized for Aximmetry
Available to ship 2 weeks after receipt of order

Compatible with Aximmetry and up to 3x HD 60i/50i tracked or fixed cameras, 1x HD 60i/50i output

Available to ship 2 weeks after receipt of order

Compatible with Aximmetry and up to 3x HD 60i/50i tracked or fixed cameras, 1x HD 60i/50i output
Want to speak directly to a NextComputing engineer?
Aximmetry Software including its documentation, logos, trademarks, icons, and interface in whole or in part is owned by Aximmetry Technologies and are protected by all applicable copyright laws. Anybody who copies or uses all or any portion of the Aximmetry Software without obtaining the prior written permission of Aximmetry Technologies is violating copyright or other intellectual property law, and may be liable to Aximmetry Technologies and its licensors in particular for damages, or may be subject to criminal penalties.