Versatile system for rack or portable use
Designed to Leverage the highest-end workstation processors -
Powered by AMD and NextComputing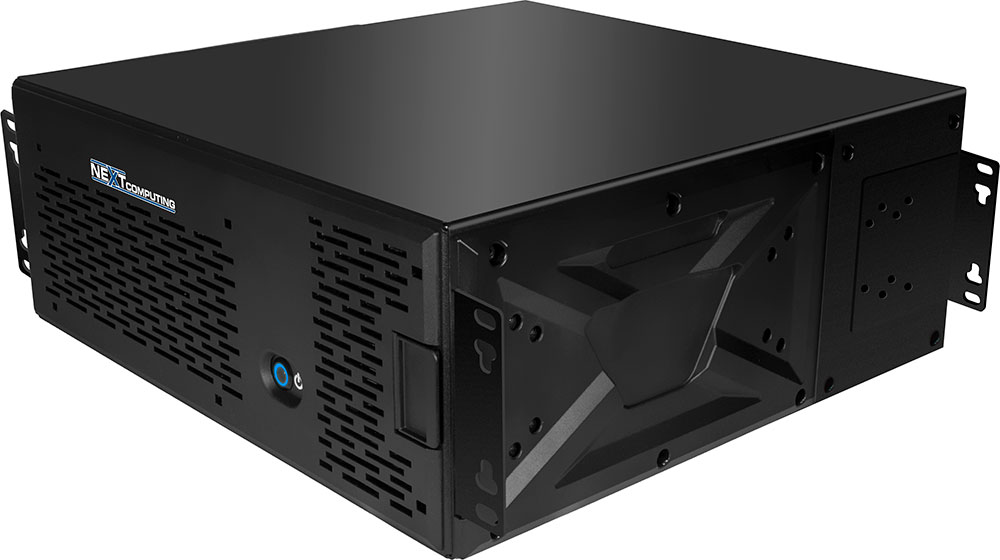 Designed for Best-In-Class components

Built to use AMD motherboards that leverage the extreme power of the latest AMD processors

Versatile form factor

Stackable design and removable front and rear side rack ears for use as either a rack mount or desktop system. Durable, compact, and deployable aluminum alloy chassis with active front-to-back cooling.

Modular Design

Built for optimal airflow volume and direction for best cooling/thermal performance with high-end PCI Express cards

Application Support

We work directly with our customers every day to ensure that our computers meet their unique requirements
The NextStation-TR is built from the ground up to utilize the power of AMD's newest Ryzen Threadripper and EPYC processors. Processors offering this extreme level of performance demand a unique system configuration, and this kind of intelligent engineering is what NextComputing does best.
Key features:

Leverage the Full Power of AMD Ryzen Threadripper Pro with ASUS
The best systems need all the right components working together to provide maximum performance without any bottlenecks. That's why NextComputing systems featuring AMD Ryzen Threadripper Pro Series processors utilize motherboards by ASUS designed to leverage all that power.
ASUS Pro WS WRX80E-SAGE SE WIFI is engineered to unleash the incredible power of the latest AMD® Ryzen® Threadripper™ Pro series processors and is a reliable foundation for professional creative workloads that benefit from multi-core CPUs, such as video editing and 3D rendering. Additionally, seven PCIe 4.0 slots with SafeSlot fortification deliver exceptional performance with the latest high-power graphics cards.
Click here to learn more about the
ASUS Pro WS WRX80E-SAGE SE WIFI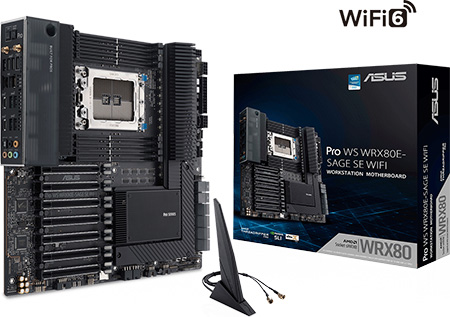 (Click images to enlarge)
The intelligent, compact design of the NextStation-TR allows for both easy transport and expandability. When your computing demands require you to move and deploy the system, our  transport cases make it easy to pack up, and their rugged design gives you peace of mind on the move.
(Click images to enlarge)
For faster integration into your workflow, pre-configured systems are available now in our online store. These systems include high-performance processors, memory and storage to suit a wide variety of applications.
Showing 1–12 of 52 results
Available CPUs

AMD Ryzen™ Threadripper™ PRO 5995WX (64-cores)
AMD Ryzen™ Threadripper™ PRO 5975WX (32-cores)
AMD Ryzen™ Threadripper™ PRO 3995WX (64-cores)
AMD Ryzen™ Threadripper™ PRO 3975WX (32-cores)
AMD Ryzen™ Threadripper™ PRO 3955WX (16-cores)
AMD Ryzen™ 5000 Series Processors
AMD Ryzen™ Threadripper™ 3990X Processor (64-cores)
AMD Ryzen™ Threadripper™ 3970X Processor (32-cores)

AMD Ryzen™ Threadripper™ 3960X Processor (24-cores)

AMD EPYC

™

9754 Server Processor

Memory

Up to 256 GB (32 GB single DIMM capacity) of system memory

PCI Expansion

Up to 7 full-length PCI Express 4.0 x16 slots

AI
Configurations available with up to (5) NVIDIA A2 Tensor Core GPU for Artificial Intelligence (AI)/machine learning at the Edge
Storage

Up to (2) M.2 NVMe SSDs up to 4TB capacity each and also up to (8) front trayless removable 6G SATA SSDs to 4TB capacity each

RAID

Configuration options for up to (3) separate hardware RAIDs and multiple RAID array types including RAID 0, 1, 5, and 6 depending on use cases

Operating Systems

Operating Systems supported include: Windows 10, CentOS , Red Hat Enterprise Linux , VMware vSphere , Windows 2019 server, Ubuntu

Power

1200W 110/220V 50/60Hz auto-switching 80 PLUS Platinum certified power supply module
Optional: 1+1 900W Certified 80 Plus Gold Hot Swappable PSU modules

Physical
6.42" H x 17.65" W x 15.75" D
Carrying Case

Optional rugged case with wheels and telescoping handle.

Internal foam cutout snugly holds the system, as well as spaces for additional accessories
Can be checked as baggage, while giving you peace of mind that your system is safe
External dimensions (L x W x D) – 24.80" x 19.38' x 13.88″ (63 x 49.2 x 35.3 cm)

Warranty
1 year parts and labor. 2nd and 3rd year warranty options
Ease of Service and Upgrade
All storage is removable without tools. Easy access for install and removal of PCI Express cards. Easy to service other system elements. Modular design
Purpose-Built Solutions
Private label branding options. Purpose built application integration and configuration control management services.