Workstation-Class Portable
Within a very small, lightweight, portable footprint, the Radius enables high-performance, application specific appliance and service solutions.

Exclusive Compact Design
For when your service, appliance solution, or personal usage requires full capabilities, portability, and deploy-ability on location

Services for Your Success
NextComputing offers solution creation, engineering, and integration services to customize this flexible platform for the success of you and your customers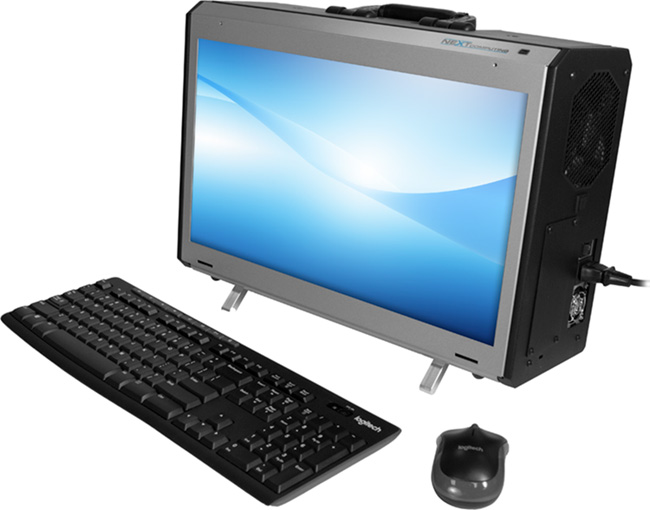 Portable Form Factor

Briefcase-like form factor and integrated 17.3″ Full HD display

High-Performance

Workstation-class Intel and AMD processors, high-speed memory, and full-size PCIe expansion

PCI Express Expansion

Support for 4 full-size PCI expansion cards (or multiple dual-slot cards) including graphics cards from NVIDIA and AMD
Extensive Storage

Up to 6 hand-removable hard drives. Onboard SATA RAID 0/1/5/10 or via add-in PCIe RAID controller

Flexible Off-Load

Configurations available with fast off-load via dual Thunderbolt™ 3 Ports (USB Type-C™) 40 Gb/s Bi-directional Bandwidth, DisplayPort 1.2 capable with 4K video throughout, USB 3.1 Gen 2 Type-A, and Wi-Fi

Easy Transportation

Includes carrying case for system and accessories. Optional rugged transport cases also available

Application Support

We work directly with our customers every day to ensure that our computers meet their unique requirements
portable performance
better than any laptop
Radius is the smallest form factor offered by NextComputing, yet packs more performance than other portables on the market. Even at this size, it offers high-performance combinations of processors, GPUs, fast internal/removable 12G storage arrays, and I-O configured for your application specific purpose-built use case.
The Radius is perfect for a wide range of applications from data analytics to media production. If you need to run professional-grade applications, but you need the smallest, more portable hardware possible, Radius is built for you.
Ideal for use on the go, or on site, Radius features up to (6) quick-time removable SSDs, high core/thread count processors, support for Windows, various Linux distributions and vSphere ESXi, and up to (4) high-performance PCI Express 3.0  slots for workstation-class graphics cards,  high performance network adaptors, and/or I-O cards.
The Radius  is a durable, yet relatively lightweight portable, deployable platform. Packaged with carrying bag and optional hard case for secure travel, it is TSA compliant and ready to take wherever you may need it.
Let us help you create your purpose built deployable appliance around our Radius platform.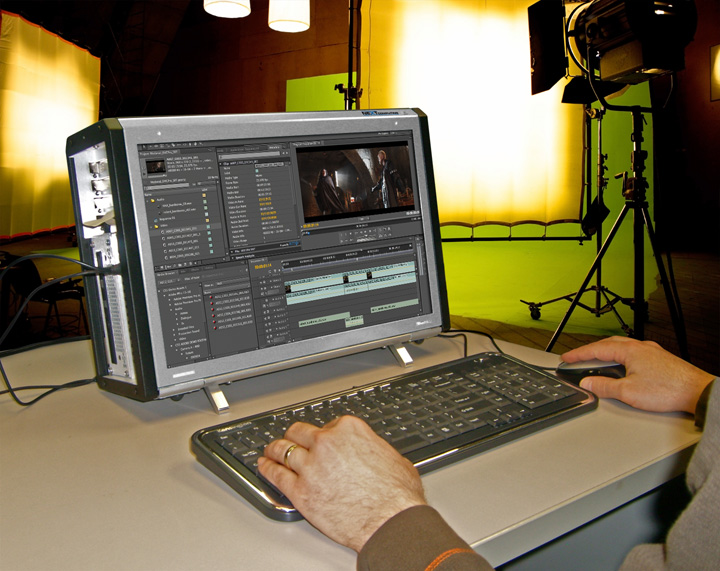 Soft Case
System includes a high-quality, padded carrying bag.
Has room and extra pockets for your keyboard, mouse, cables, and other items
The case can be branded with your logo stitched on the front
Comes with a two shoulder harnesses for side-slung or backpack-style / ruck-style carrying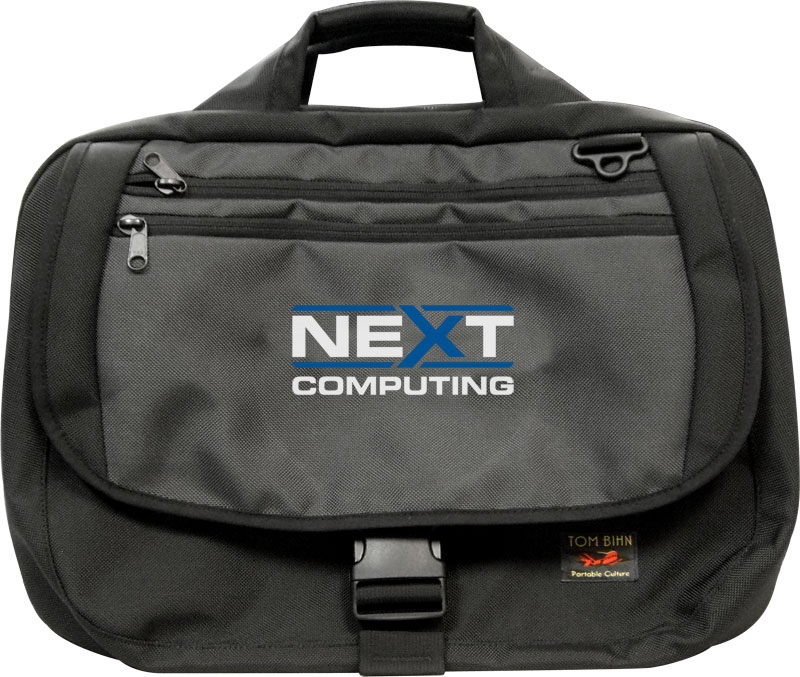 Rugged Case
Optional rugged cases with wheels and telescoping handle.
Internal foam cutout snugly holds the system, as well as spaces for additional accessories
Can be checked as baggage, while giving you peace of mind that your system is safe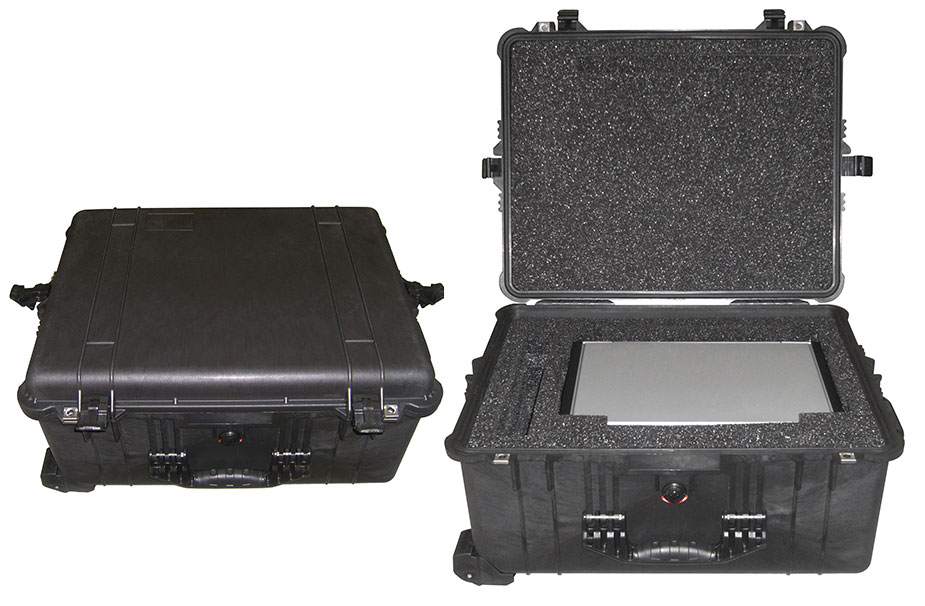 TSA Compliant
System with accessories and soft case is light enough and small enough to be a TSA-compliant airline carry-on.
Rugged case and system can be checked as luggage without worry about damage.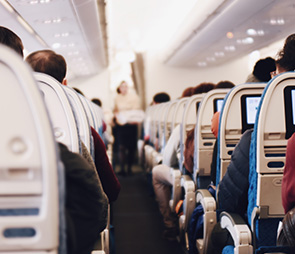 Solution, Engineering, and Integration Services
NextComputing offers services for solution success and fast time to market or deployment. Outsource tasks and let NextComputing handle processes that are not core to your business so you can focus on what you do best.
See our Services section for a complete look at how we can build, brand, validate, and maintain the perfect appliance for you or your customers.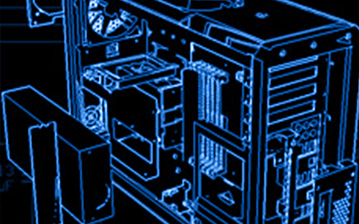 Reduce Costs

Contain soft costs with an appliance solution validated by us

Generate New Products

Quickly deploy a variety of turnkey solutions based on a common architecture

Save Time

Let us handle configuration management for updates or branching out to new products

Extend Your Brand

Put your logo on the system to create your own branded product

And Much More!
HD display

Integrated 17.3" (439.42 mm) HD LED LCD (1920×1080) with scratch-resistant glass.
Internal graphics controller options with DVI-D and DisplayPort low profile molded adapter cables to graphics card of your choice. See graphics card section below.
Optional resistive touchscreen

Best-in-class single and dual socket workstation and server CPUs

Powerful processors from Intel. We will help you select the right processor for your application specific use case

Single 9th or 8th Generation Intel® Core™ Processor

High-capacity, high-performance memory
16GB, 32GB, or 64GB  depending on motherboard chipset
Workstation and server class motherboard chipsets

Intel uATX X299 or Intel uATX Z370

PCI Express 3.0 expansion

Intel uATX X299: Up to (3) full-length PCI Express x16 3.0 slots

Intel uATX Z370: Up to (2) PCIe 3.0 x16 and (2) PCIe 3.0 x1 slots

Graphics card options for your use case

Support for best in class workstation GPU cards: Single and Dual width graphics cards from NVIDIA

Networking and data off-load to support a flexible workflow

Intel uATX X299:  2 x USB Type-C™ port, with USB 3.1 Gen 2 support, 2 x RJ-45  1GbE LAN port

Intel uATX Z370: 1 x RJ-45  1GbE LAN port

PCI Express slots for range of networking, video I-O, GPU and other I-O cards. Ask NextComputing sales engineer

Storage performance and capacity optimized for your use case

OS/application SSD for fast boot and load: 250GB to 2TB  M.2 PCIe Gen3. X4, NVMe

Optional Upgrades: We help you optimize the correct performance solution.

Up to quantity (6) removable 2.5" 9.5mm Solid State Drives up to 4TB
(or) Up to quantity (6) fixed mount 2.5" 9.5mm Solid State Drives up to 4TB

RAID
Optional: Onboard SATA RAID 0/1/5/10, or via add-on PCIe 12G RAID high performance controller options. Our specialty includes optimization for sustained write, video switching ISO recording, and data recording. See systems engineering services section above.
Operating systems

Windows 10 64 Bit Pro, Windows Server, CentOS, Red Hat and other Linux distributions, VMWare vSphere. We also can optimize the OS installation and settings for your use case

Power options (including for dual GPU)

680W Gold Plus acoustically quiet PSU
Optional internal 460W/24V DC nominal (19V-36V DC range) power supply

Minimized acoustics noise

Acoustically  quiet system/PSU fans.  See custom systems engineering services below to help tune your application specific solution to minimize acoustics noise but support the ambient temperature range of your requirement within our general temperature range specification. Performance-acoustics-thermally stability balancing is our specialty.

Environmental use case benefits

Based on typical configurations. Custom configuration results may vary:

Operating: 5°C–40°C / 41°F–104°F.  Non-Operating: -20°C–70°C, -4°F–158°F.
Relative humidity (5-95%) non-condensing
Components additional secured mechanically
Robust internal structure and external skin structure

Regulations
FCC Class A, and CE. Certified TUV
Small physical size and lightweight design

Width: 16.76″ (425.7mm) x Height (including folded-down handle): 12.38″ (314.45mm) x Depth: 6.06″ (153.92mm)
Basic configuration ~15lbs.

Carrying cases for deploy-ability

Includes soft carrying case
Optional: hard case with telescoping handle and wheels (TSA compliant) with CNC milled foam with specific density material for shock/vibration

Warranty
1 year parts and labor.  2nd and 3rd year warranty options