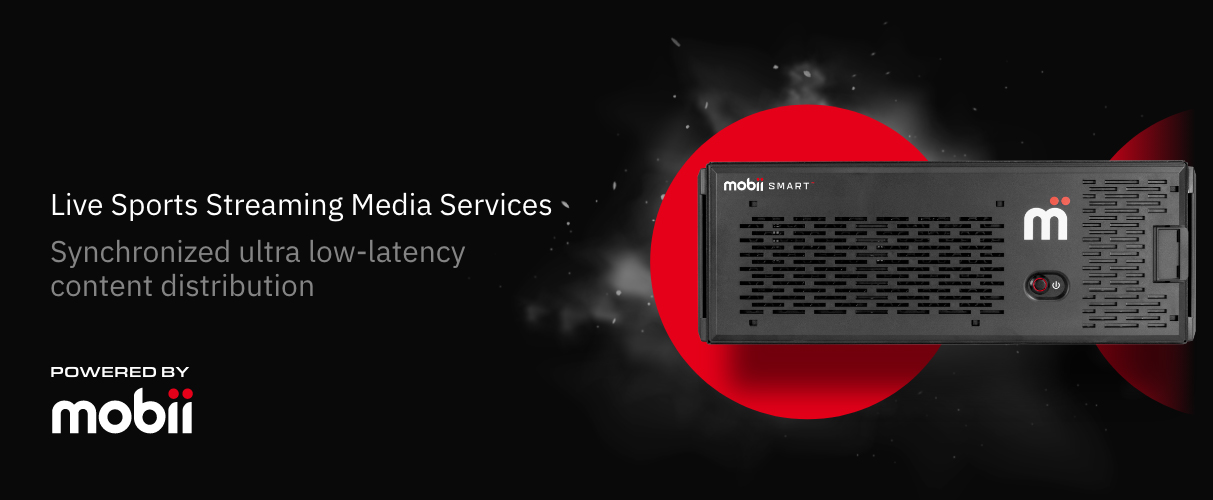 STREAM ENGAGING LIVE SPORTS VIDEO TO THOUSANDS OR MILLIONS OF VIEWERS IN LESS THAN A SECOND
For your college/university sports teams and conferences, professional sports teams and leagues, high school sports and private school sports, you can now encode, store, and live stream CMAF video at scale from anywhere to everywhere at ultra low-latency with easy to use workflows
Consumer expectations are increasing exponentially, and the technology behind live video streaming is struggling to meet their demands. Bringing complex and engaging experiences together that manifest on an end-user device, requires the combining of  multiple data sources in an accurately synchronized, low latency manner. Not solving this, hinders your ability to innovate long term.
Mobii supports B2B customers with a comprehensive set of media services that enable streaming ingestion, encoding and distribution with near real-time latency and perfect frame-level synchronization of streaming content. Our Media Services can be deployed into existing cloud environments such as Azure and AWS, resulting in a seamless integration into your existing workflows.
Our products enable synchronized and distributed multi-stream workflows at ultra-low latency in media and broadcasting, sport and global fan engagement applications.
Microblocks Empower Innovation at Scale
Broadcasters & OTT platforms can utilize Microblock technology, in a low friction manner, to transform their existing value offering, where data and video combine to create immersive experiences.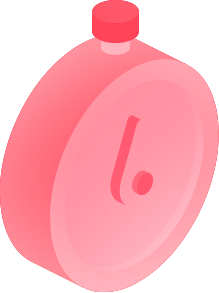 We've made streaming fast… a lot faster.
Forget WebRTC and other proprietary low latency solution. Microblock technology has streamlined the entire encoding and distribution pipeline, enabling you to deliver standard CMAF in Dash / HLS globally, at scale, with sub-1 second End-to-End latency.
Reduce your streaming latency and align this with Satellite/Cable TV broadcasts, creating an equivalent experience for all viewers, wherever they are, regardless of platform.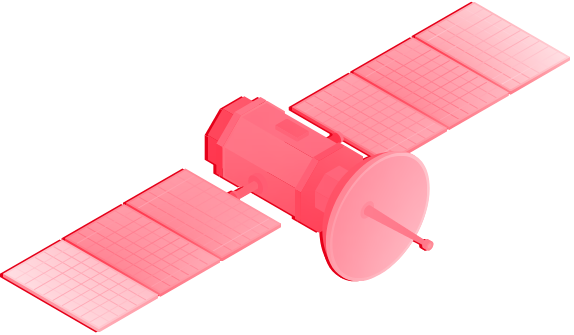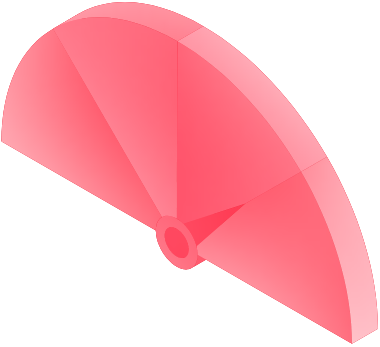 Unrivalled Stream Performance
Microblock enabled Encoding and Distribution pipelines serve image frames for playback with a smooth and reliable buffer right at the edge. With fast start-up times and a Time to First Frame of less than 100ms, video plays fast and smoothly in the player of your choice.
Microblock Technology ensures perfect frame synchronization of Video, Audio and Data streams, enabling you to develop rich and innovative experiences. Let viewers "Direct their own experience".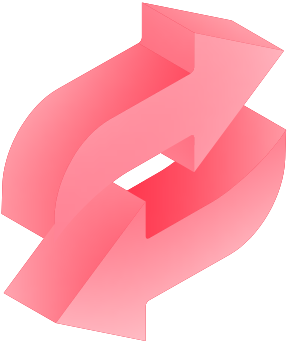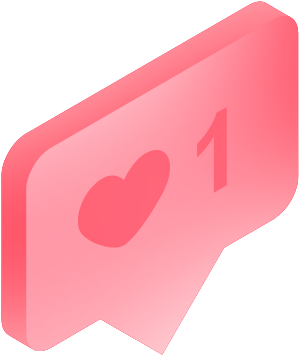 Almost every video streaming platform today is simply an extension of traditional Satellite/Cable TV broadcasting. It's the same linear, passive experience, just digital and with substantial latency delay.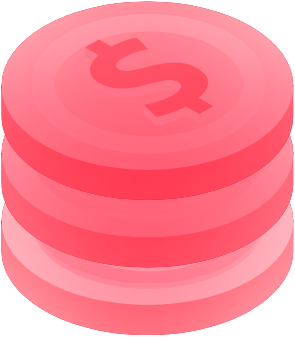 Mobii's technology can reduce churn rate, decreased revenue through abandonment and lost opportunity revenue through services that cannot deploy today. It also enables you to offer compelling viewing experiences, and have greater opportunity to segment and monetize your offering.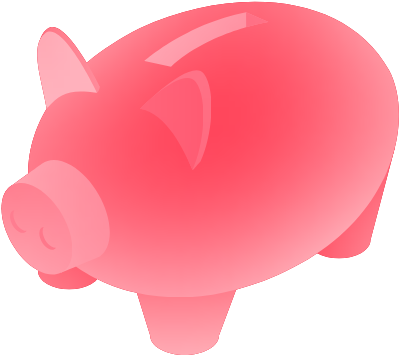 Lowered cost through efficiency
Microblock enabled Distributed Encoding pipelines offer significant performance and cost efficiencies over traditional linear encoding pipelines, with up to 70% lowered costs and no performance degradation as the density of encoded streams increase.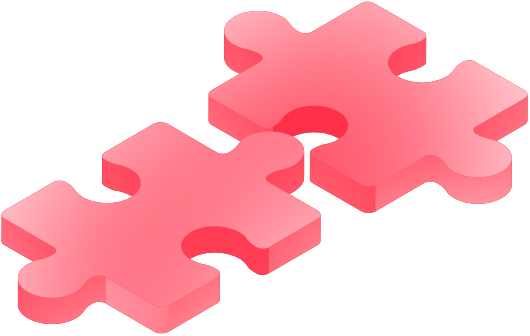 Unlike other low latency solutions, there is no need for proprietary video players or costly distribution mechanisms. Microblock Technology delivers standard CMAF in Dash / HLS via major CDN's into the player of your choice.
Ingest, Encode & Distribute with Microblock-Ready Solutions
Microblock technology is designed to keep video streams in perfect sync right from the source of ingestion, while offering unrivaled Encoding and Distribution latency at scale.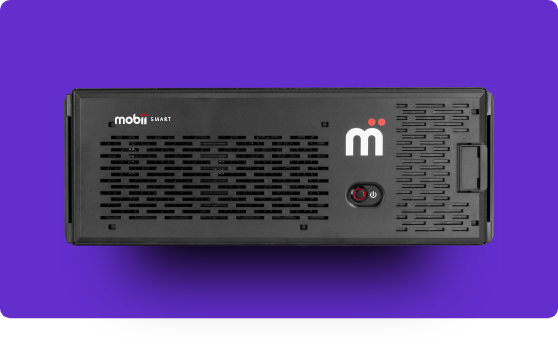 ‍The Smart Encoder is designed for semi and permanent based on-site installation. Deployed into sport stadiums/arena's, Broadcast production sites, Data Centers and Outside Broadcast vehicles, the Smart Encoder will ingest a variety of input video sources such as SDI, NDI, SRT, MPEG-TS. The encoder will ingest, synchronize, encode and upload Microblock streams to the nearest cloud regional edge cluster for global distribution via the Co-Ordinator, or output a variety of streaming formats to local network for on-site usage.
Smart Encoder Series S Datasheet (PDF)
See All Smart Encoder Configurations (PDF)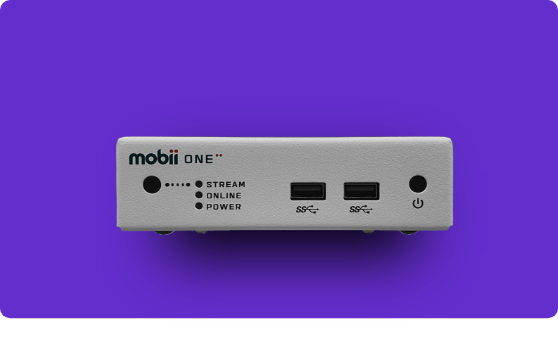 Remote "Drop & Go" Ingestion
The Mobii One is a compact, portable encoder designed for "Drop & Go" deployment. Powered with Microblock Technology, this encoder will generate Dash and HLS using CMAF, with an Encoding latency of just 50ms and a global End-to-End latency of less than 1 second.
The Mobii One can record the stream with on-board storage, or to an external USB drive over a USB 3.0 port, all while streaming over 10/100/1000 Ethernet.
One Encoder Datasheet (PDF)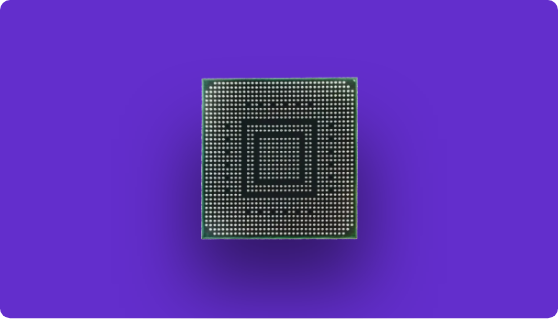 ‍With on-site Microblock enabled encoders, multiple streams can be delivered to remote production studios, globally, in real-time and in different output formats. This significantly reducing operating and logistics costs and introducing performance efficiencies. With on-site Microblock enabled encoders, multiple streams can be delivered to remote production studios, globally, in real-time and in different output formats. This significantly reducing operating and logistics costs and introducing performance efficiencies.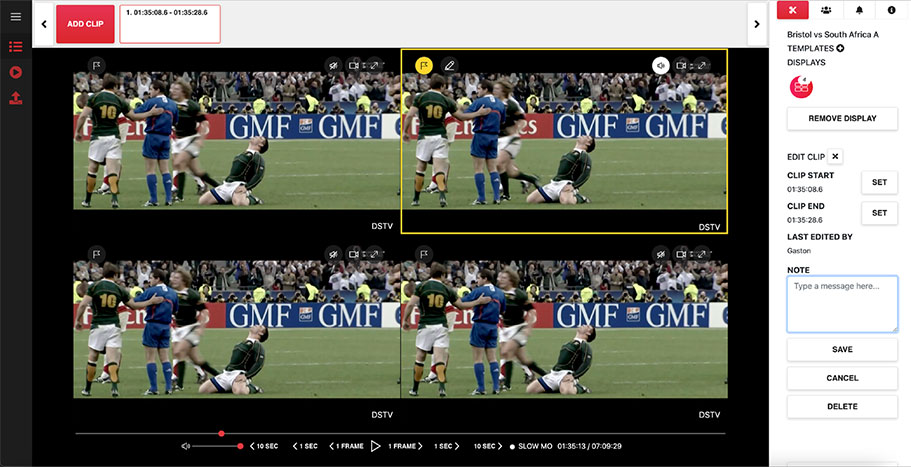 Digitize your stadium environment
The complete performance analysis toolbox for individual teams & large sport organizations. Our Smart Stadium solution powers on-site production, Big screen displays, Sports Analysis Platforms, Television Match Officials, HIA/Medical teams, VIP suites, Media and Communication teams as well as driving global fan engagement applications.
Learn More About Smart Stadium (PDF)
Revu Video Collaboration Tool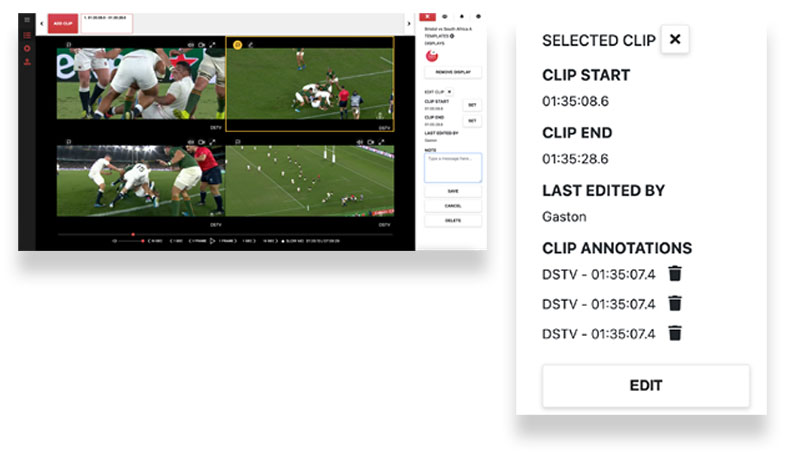 Instantly seek, tag, clip, comment, annotate, and create video playlists collaboratively from anywhere in the world
Mobii's video review software is made available through a web browserbased application on the Mobii Encoders & via Connect cloud. Multiple users can join a secure session and work collaboratively from any device both locally at the stadium or remotely.
Learn More About Revu (PDF)
Interested in becoming a reseller?
Mobii's offering meets the needs of consumers and resellers by providing speed, compatibility, a range of product options, a seamless user experience, and flexibility around existing software and hardware workflows.
Contact us today to discuss becoming a reseller in North America, Latin America, or South America.