LET US MANAGE YOUR APPLIANCE POOL — SO YOU DON'T HAVE TO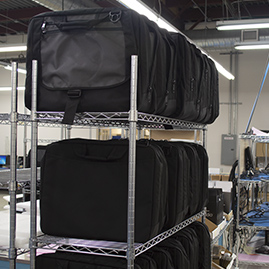 Do you offer your software appliance as a service for temporary engagements?
Do you have a demo pool of systems for customer field demos and POC trials?
We offer appliance pool management services for service providers who rent or do temporary customer engagements as a service, or ISV and appliance companies who have a demo pool of systems they loan to customers for POCs or field sales teams for demos. We can help you reduce costs so you can focus on your customer engagements.
Capabilities Include:
Manage and inventory appliance assets at our facility
Drop ship to your customer location
Receiving  back to our facility (as your virtual facility) upon completion of the customer engagement
Image and test your software and functional appliance under revision control
Re-image, test and restock or refurbish as needed and consign for re-shipment
Upgrade services to keep your software, operating system and appliance current
Refurb of demo equipment to resell as demo systems
Inventory and serial number tracking with exit and re-entry dates
Automatic shipment tracking and receipt forwarding