Complete solutions optimized for your software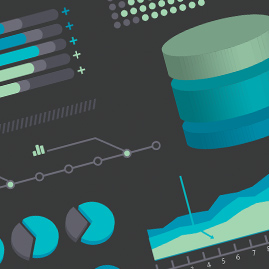 A special expertise we offer to software publishers, developers, and open source integrators is to analyze your binary applications and requirements on your current system configuration and evaluate how we can maximize its performance.
We do this by:
Identifying system bottlenecks from memory bandwidth, processor core or hyper thread utilization, GPU co-processing, RAID(s) settings/optimizations, disk I-O, PCI Express I-O optimization, network I-O, BIOS optimizations, operating system optimization within Linux / Windows / OVAs/virtualization. Then, after this assessment, we implement an improved solution.
We will recommend, implement and test these configuration controlled optimizations, settings and hardware tuning to maximize the performance of your application.
As part of an ongoing relationship, our team will work at regular intervals with your software team to suggest code or configuration modifications as well as hardware component road-map updates as part of your continuous performance improvement and cost optimization while managing this under configuration control.
We offer ISO imaging services that include functional verification of driver and OS patch release versions to ensure interoperability with your application and I-O cards.