You already know that taking an idea from concept to reality requires an understanding of design methodologies, engineering materials, and manufacturing processes. However, no matter how skilled you are in any of these fields, your workflow would grind to a halt if you didn't also have the right tools.
We understand when it comes to the engineering and artistry involved in product design and manufacturing, the best system is the one built to match your workflow, not adjusting your workflow to match the hardware available.
NextComputing workstations are configured to meet the specific demands of your CAD workload. They are built from the ground up with your selection of top-of-the-line processors, graphics, memory and storage. The result is a purpose-built system which offers the smoothest performance in applications like those from Autodesk and SolidWorks.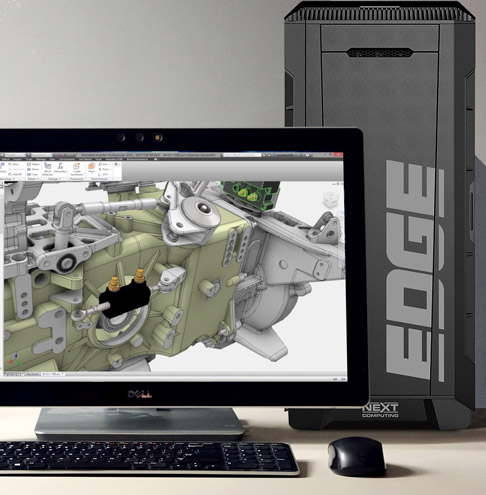 Purpose-built performance competitive price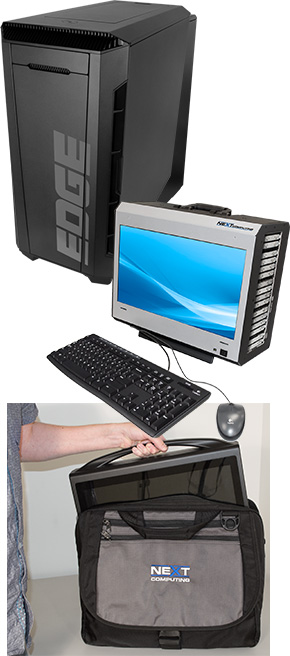 Do you need to run heavy computational workloads for simulations?

Let us help you decide on the right high-speed CPU based on how many processors/cores your application is capable of using.

Are you building or presenting an interactive model and need a smooth experience on screen or in VR?

We offer a full range of the latest workstation-class graphics cards from AMD and NVIDIA that will provide you with the greatest frames per second.

Worried that system memory will be a bottleneck preventing you from creating without waiting?

Memory options are available to achieve the least latency or the highest bandwidth, or a balance of both, depending on the needs of your application.

Do you want fast, redundant storage for quickly and securely managing large data sets?

Take your pick of high-speed SSD and SAS drives and RAID configurations, as well as options for fixed or no-tools removable drives to manage your data however you like.
NextComputing systems are optimized not just for performance, but price as well. We have a number of pre-configured systems available online at a competitive price, or you can speak with one of our Sales Engineers to build your perfect system piece by piece to match your needs and your budget.
Conceptualize, design, simulate
and get ready to build with Edge.
Our Systems are Optimized For

Dassault Systèmes SOLIDWORKS