Highest Performance - Purpose Built - Performance Tuned - Integrated Workstations For Your Use Case
Professional creative applications demand ever-increasing system capabilities. With the powerful, versatile Edge Tower Workstations, you've made an investment in the performance you need now, and in the future. These purpose-built, performance-tuned workstations are configured, optimized and integrated by NextComputing for your requirements.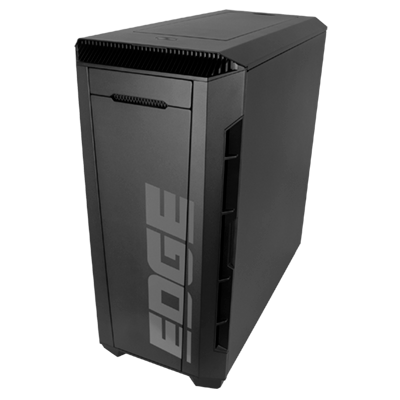 Edge Tower Workstations
Edge XTa -

NextComputing is proud to partner with AMD to produce a specially-designed workstation with AMD's powerful Ryzen Threadripper and EPYC CPUs! Configured with your choice of memory, storage, and graphics!

Edge XTi -

The Edge XTi is a compact tower workstation that configured with your choice of high-end graphics power and all the storage you need, powered by Intel's powerful Core-i7 and Core-i9 processors.
Purpose-Built Computing Solutions for Creative Professionals
NextComputing is your go-to provider for purpose-built computing solutions that enable you to excel. We specialize in designing and manufacturing high-performance computer systems and customized hardware solutions for industries such as live video production, post production, animation, and more.
Our products, including compact workstations, rackmount servers, and portable systems, are known for their powerful processing capabilities, high-end graphics performance, and extensive storage options.
This datasheet provides an overview of our key media platforms and services.