vMix and NextComputing
Your live production powerhouse
Professional software tools work best with professional-grade hardware and NextComputing systems are optimized to utilize vMix live production and streaming software to its fullest.
vMix is a Software Video Mixer and Switcher that utilizes the latest advances in computer hardware to provide live HD video mixing, a task previously only possible on expensive dedicated hardware mixers.
vMix also functions as live streaming software that allows you to publish your live productions directly to the Internet!
Whether you are looking to produce big budget live concert productions, sporting events, Church services or small webcasts, then vMix is for you.
Systems by NextComputing let you take the power of vMix to any location, forming the deployable backbone of your studio, running silently and reliably while you broadcast to the world.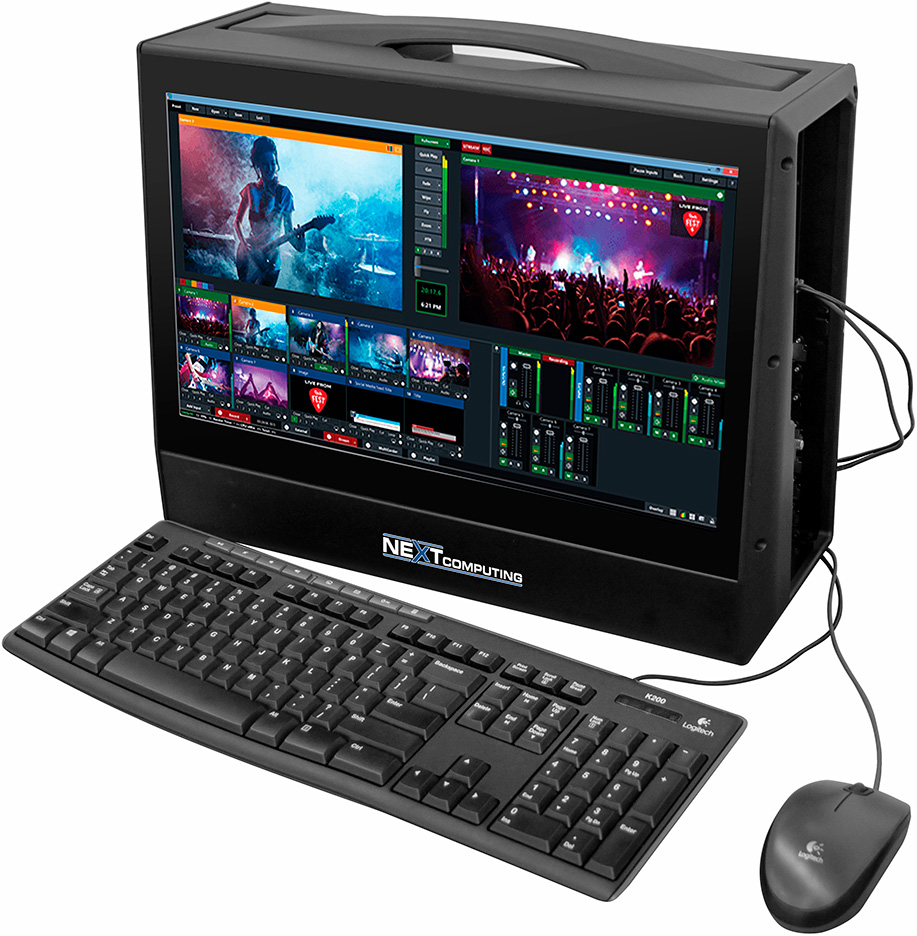 Live Sports with Instant Replay
NextComputing systems are an ideal fit for using vMix Replay, slow motion instant replay for up to 8 cameras.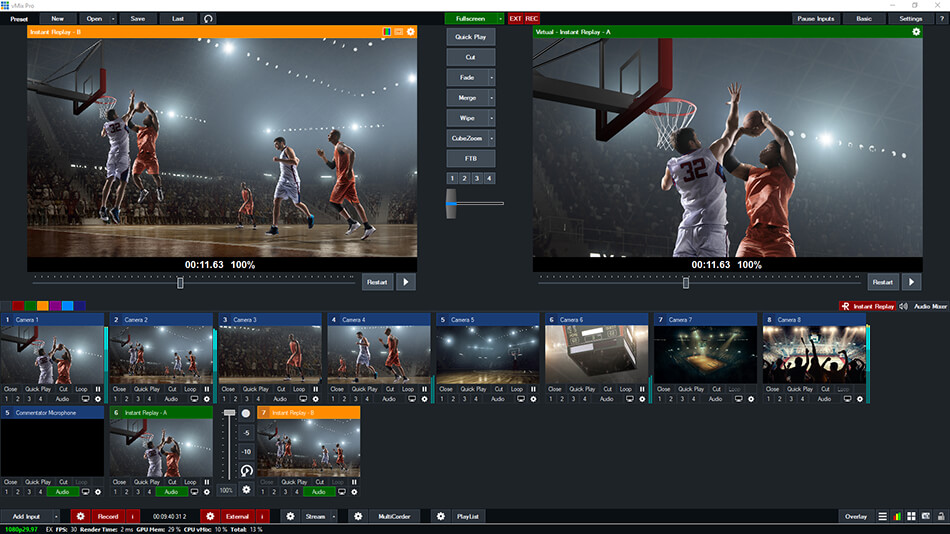 8 CAMERA SLOW MOTION INSTANT REPLAY
Enhance your live sports productions with the power of instant replay! vMix Replay continuously records up to eight cameras simultaneously in full HD so operators can review the action and jump back to any point in the game all with real time control over camera angle and playback speed. 2 channel playback is also included with the ability to show audiences two camera angles side by side or in almost any arrangement you can think of.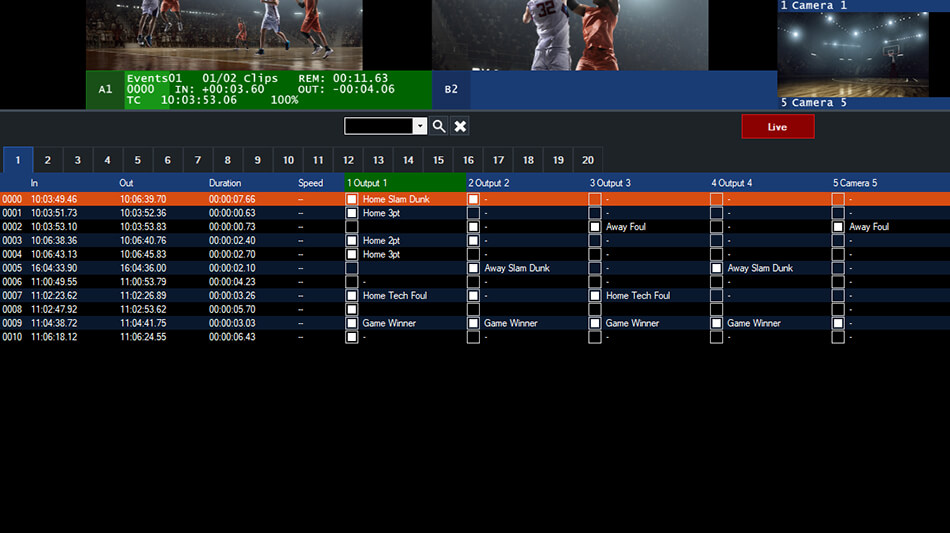 CAPTURE EVENTS WITH THE CLICK OF A BUTTON
Create events on the fly with the traditional Mark In a Mark Out buttons or use the time saving 5, 10 and 20 second button presets. If a goal is missed, no problem! Simply drag the position slider back in time to any moment in the game to create a new event. Tags can be added to any event with the click of a button and each event can be moved to one of four events categories.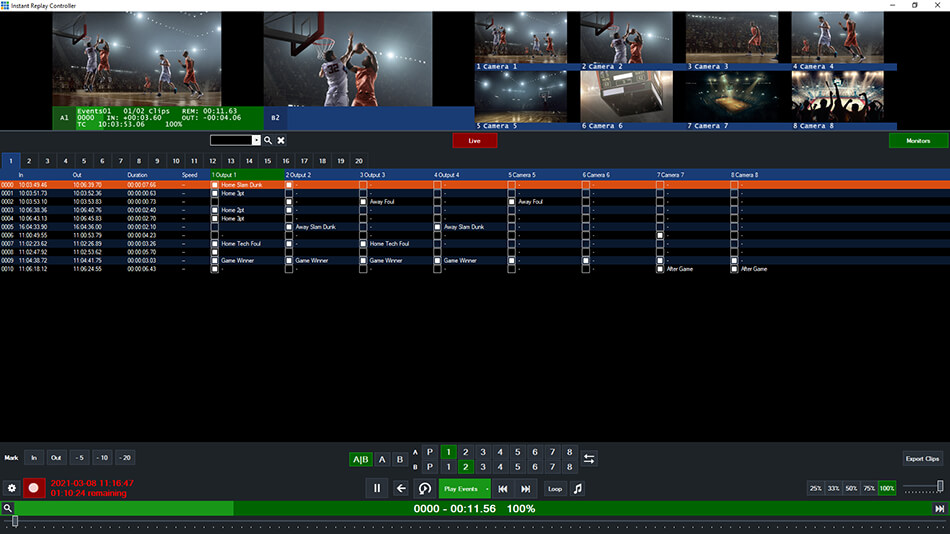 CREATE HIGHLIGHT REELS WITH MUSIC QUICKLY AND EASILY
Keep the audience engaged at half-time with easy highlight reel creation. Simply select one or more events and click Play Events to watch all the action unfold with built in transitions and optional background music.
vMix Installed

vMix Live Production & Streaming HD version software pre-installed/licensed

Integrated Display

Integrated 17.3-inch Full HD (1920×1080) LED-backlite display

Compact Form Factor

16.75″ L x 13.69″ H x 6.67″ D in a lightweight briefcase-like chassis and carrying bag

Incredible Processing Power

Eight-core Intel Core i7-10700KF 3.8 GHz processor (16 Threads)

PCI Express Expansion

Support for multiple full-size PCI Express cards; includes Blackmagic Design DeckLink Quad 2 8-Channel 3G-SDI Capture and Playback Card, 720p/1080p

Flexible Storage

512GB Intel 660p NVMe M.2 SSD system drive and 2 removable drive bays for ISO recording.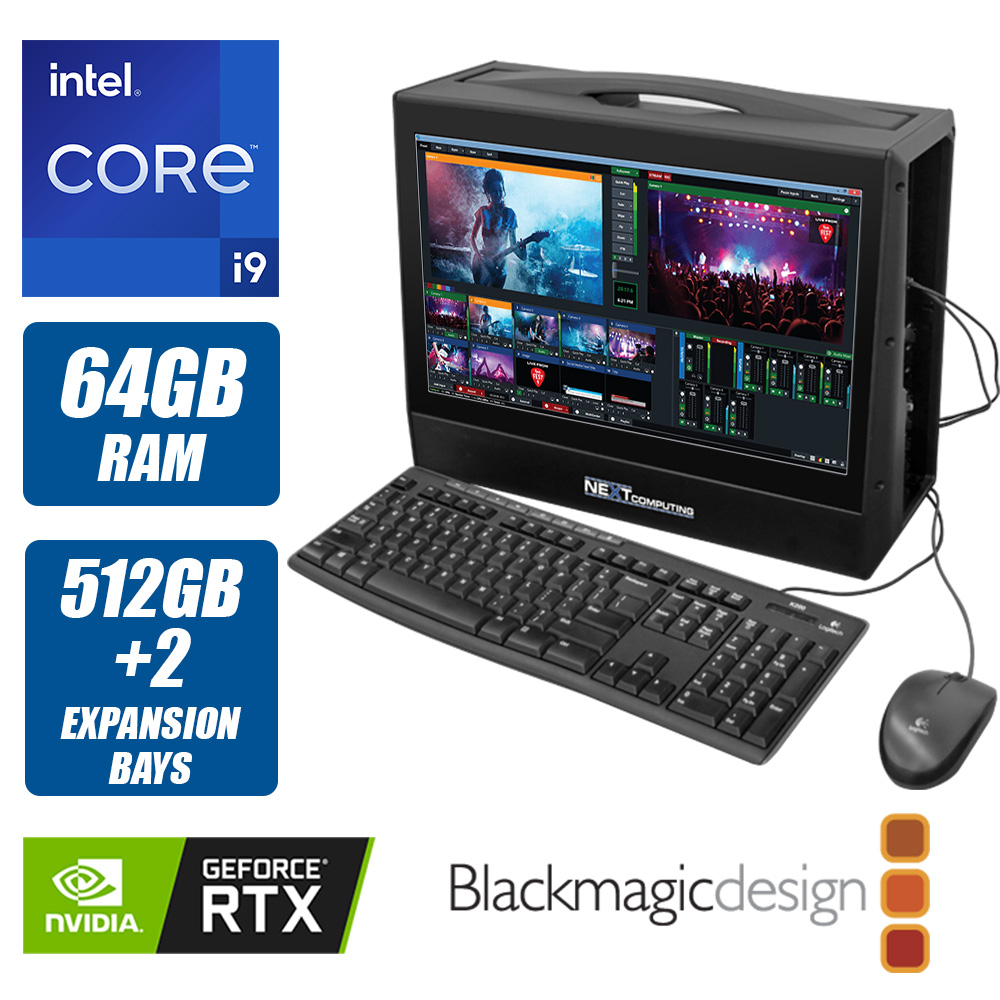 Powerful Intel Processing

Featuring Intel's latest Core-i7, Core-i9, and Xeon processors. Configurations include high CPU core count

Performance Tuned

Shop online for pre-built configurations, or contact us to build the perfect system optimized for your exact needs

PCI Express Expansion

Leverage mutliple full-size workstation-class GPU or video cards

Massive Storage

Multiple storage options including PCI Express based or SATA-based SSDs

Application Support

We work directly with our customers every day to ensure that our computers meet their unique requirements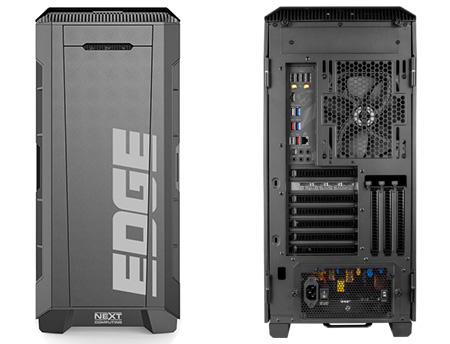 Compact form factor, incredible performance

A versatile 3U short-depth rackmount for easy integration into the most limited workspaces.

Modular and Purpose Built

Configure your performance, power, storage, and expansion options for your specific high-performance needs. Supports multiple full-length PCIe expansion cards for any use case.

High-Performance

Workstation-class processors from Intel

Versatile Storage

Samsung 970 EVO Plus NVMe M.2 2TB SSD with expansion options

Application Support

We work directly with our customers every day to ensure that our computers meet their unique requirements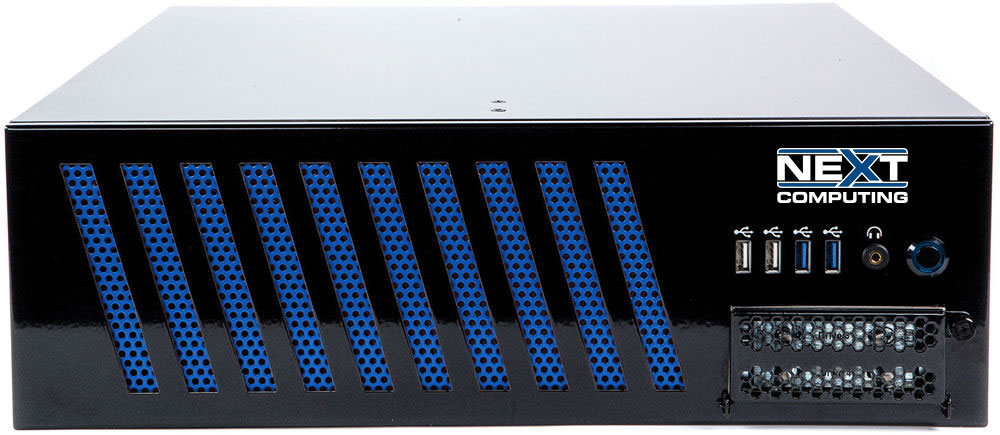 Other Form Factors Available