Powerfully simple live production video and morning announcements, minimal footprint.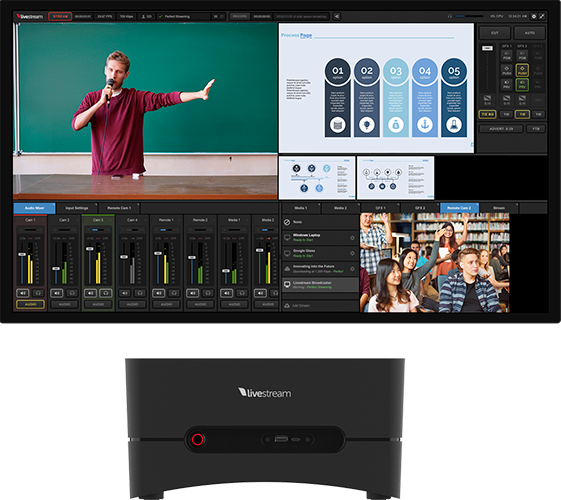 Livestream Studio One EDU from Vimeo and NextComputing is an easy-to-use, reliable, compact switcher and encoder (only 11 inches wide) with mighty processing power for turnkey end-to-end live video streaming. It gives teachers and students the capabilities to do HDMI video morning announcements, administration and class updates, school events, and with the included Vimeo Premium plan allows streaming to a restricted access groups managed by the school through its security access control capabilities for privacy protection and management consistent with school policies.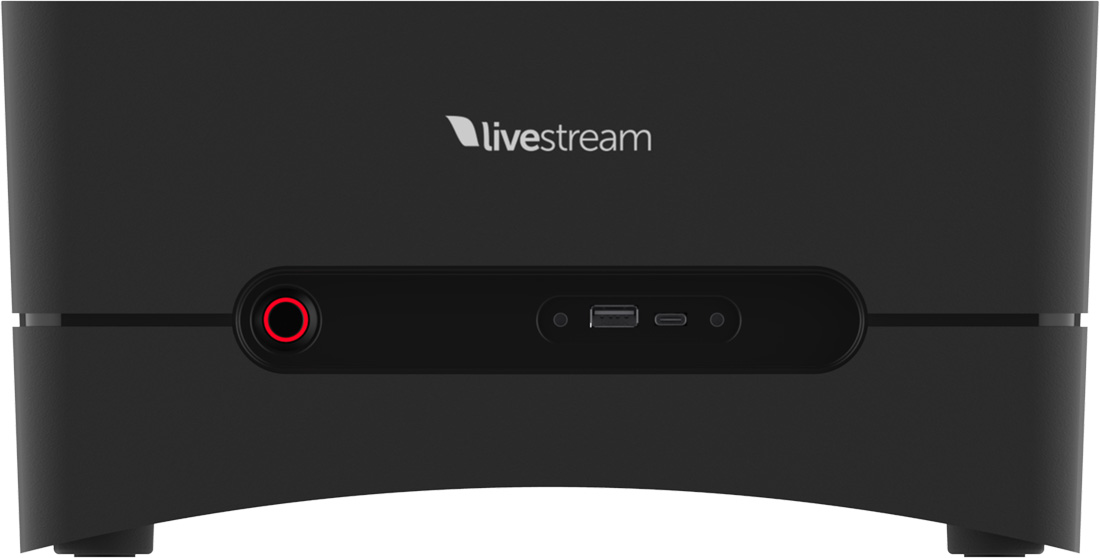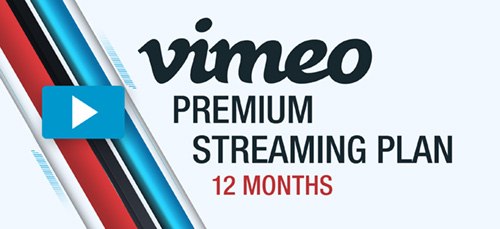 Includes 12 Months of
Vimeo Premium Streaming
Livestream Studio One EDU users receive 12 months of the Vimeo Premium Streaming Plan with their system. Click below to learn what's included with Vimeo Premium Streaming.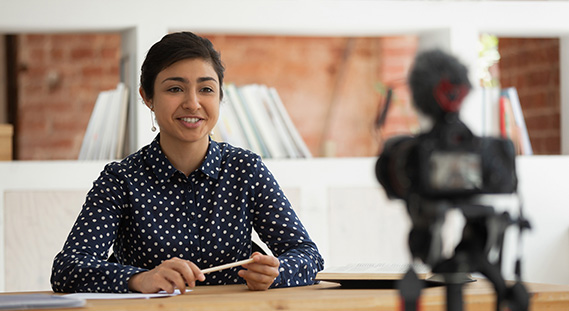 Applications and Benefits
to your school
Morning announcements: Broadcast to your campus daily with the latest school news and updates with administration, teacher or student talent in front of and behind the camera
Broadcast/media, acting/music, video production clubs and general curriculum support: Provide an opportunity to grab that interest and expose students to emerging technologies and processes used every day in support of school STEM curriculum while enabling practical, real-world skills that can directly lead to numerous careers and local internship opportunities
Community building: Expand the reach of your school and strengthen your relationship with your community
School assemblies, plays, concerts, and other school events: via the secure, restricted-access Vimeo platform, live stream your events to parents and family members anywhere in the world with a video production crewed by your students with access control
Easy to Use and implement
Video out via HDMI (converted by school from HDMI to their coax TV infrastructure)
HDMI can be 3-camera input or 2-camera input and 1-computer input
Stream out via school managed Wi-Fi or Ethernet to the school channel(s) on Vimeo Premium Platform to restricted-access audience administered by the school
Use low cost HDMI cameras (already owned by students, teachers and schools)
Use standard HDMI in from student/teacher computer/laptop/ipad for computer content with HDMI output from that computer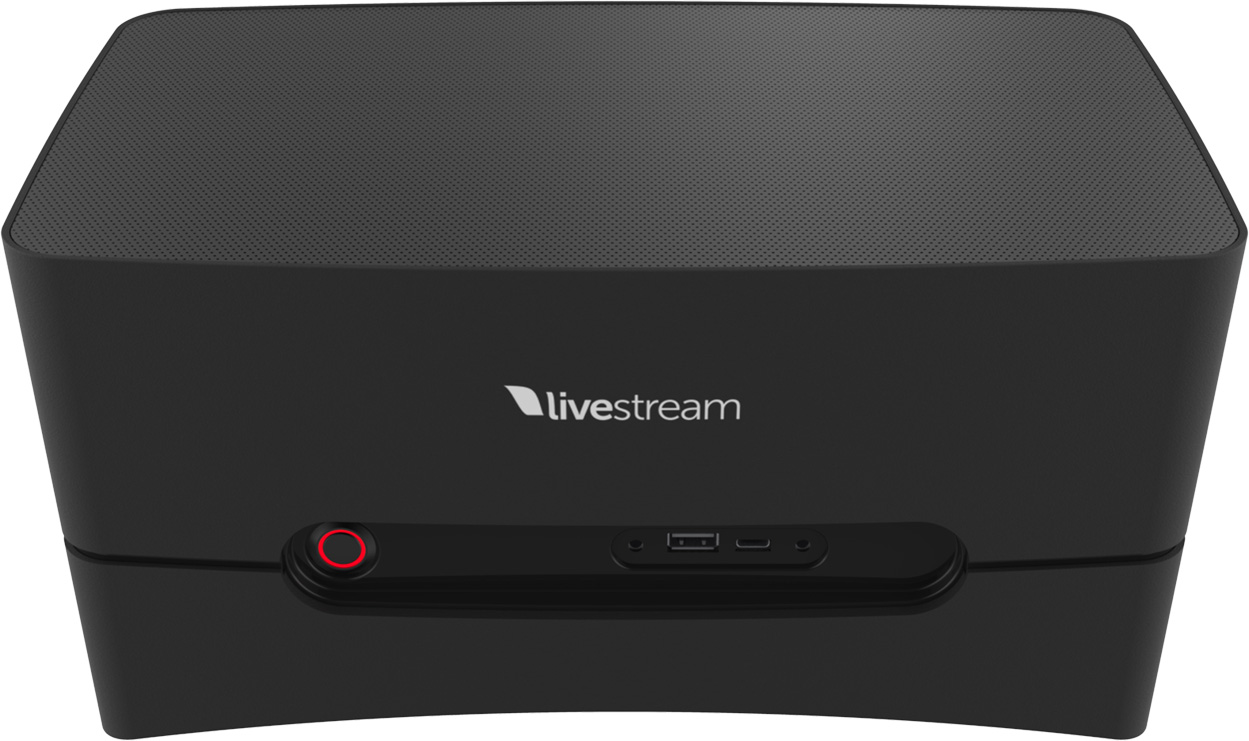 Pre-installed with Vimeo Studio software

1x 1G Ethernet + 802.11ac Wi-Fi

Hardware accelerated encoding and decoding

100GB partition for ISO recording

Front panel USB/headphone

Runs Windows 10

Intel Core i5-9600K processor

Integrated Intel HD 630 Graphics

Includes 12 month Vimeo Premium subscription

Import social comments directly into your stream as graphics
System Specs
Workflow
Collaborative teacher, administration, and student workflow for creating and producing video morning announcements within a school and performing live production of school events with security restricted audiences on the Vimeo platform with role based access control. Easy to use and operate including the use of Apple and Windows based student tablets for remote control.
External Screen Option
1x Extended Screen output using Display Port to HDMI adapter
Audio
Includes external USB to 3.5mm mono microphone-in cable
CPU
Intel Core i5-9600K Processor
RAM

16GB total (8GBx2) DDR4 2133 MT/s (PC4-17000) DR x8 SODIMM 260-Pin Memory

Built-In Video Input / Output

3x HDMI inputs from camera or computer and 1x HDMI output. Also up to 32 NDI inputs. Stream to the Vimeo Premium platform via Wi-Fi or Ethernet outputs

Built-In Network Interfaces
Gigabit Ethernet (10/100/1000 Mb/s)
and WiFi (802.11 a/b/g/n/ac, supporting 2.4/5 GHz Dual-Band)
Graphics Card
Integrated Intel HD 630 Graphics
Storage

256GB SSD (100GB ISO recording partition)

Input

Includes USB keyboard and mouse

Physical

7.5" (D) x 12" (W) x 6.5" (H) ~6.0 lbs

Software

Includes 12 month renewable use license for Vimeo Studio software featuring RBAC role-based access control for students and teachers

Streaming Plan
Includes 12 month renewable Vimeo Premium streaming plan with secure access and secure/restricted stream distribution
Key Features
Live Streaming

Unlimited events & viewers
Up to 1080p streaming
Live stream to multiple destinations
Live Q&A and polls
Live graphics
School audience chat
Auto archiving

Video Player

Unlimited bandwidth in the Vimeo player
4K & HDR support
No ads before, after, or on your video
Embed anywhere
Customize colors & components
Customize end-screens
Add your school logo
Playback speed control
Third-party player support

Privacy

Password protection
Domain-level privacy for the school
Private link sharing to school approved audience
Private team projects under school administration control

Collaboration

Video file transfer
10 team members with role based access control (students, teachers and administrators)
Review & approval tools
Unlimited reviewers
Private video presentation
Version history

Distribution and Marketing

Custom cards & calls-to-action in the player
Collect email addresses in the player
Vimeo Showcase

Shareable video pages
Embeddable playlists
Customizable portfolios
Custom sites with your own domain

Analytics

Analytics dashboard
Social stats
Custom reports
Engagement & duration graphs
Google Analytics integration
Live & post-event analytics

Priority Support
Live support while you set up and stream your event during business hours (US Eastern Time)