Powerfully simple live production,
minimal footprint.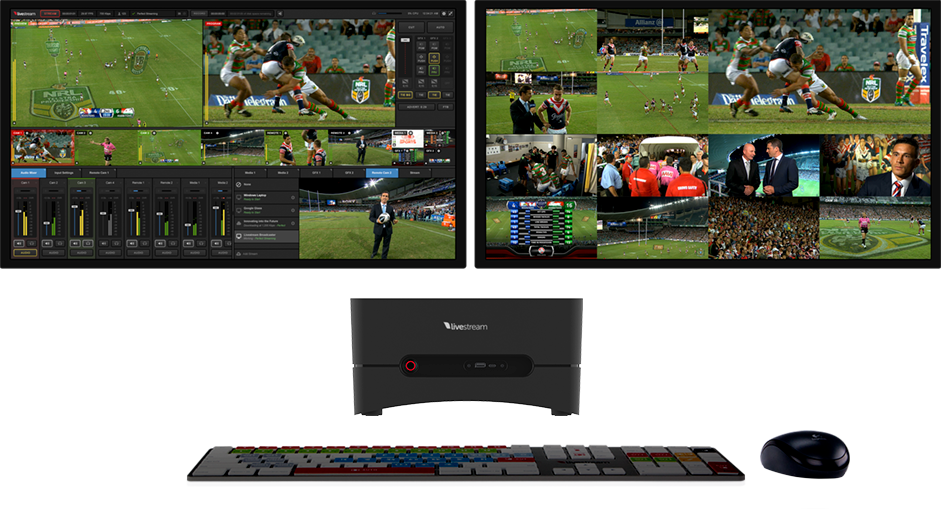 Livestream Studio One from NextComputing is an easy-to-use, reliable, compact switcher and encoder (only 11 inches wide) with mighty processing power. Stream up to 4K resolution, from two 4K inputs or four HD inputs (HDMI or SDI).
4K Edition$5,575 msrp
(2 x HDMI inputs/1 x HDMI or SDI output)
HD - HDMI Edition$5,575 msrp
(4 x HDMI inputs/1 x HDMI or SDI output)
HD - SDI Edition$5,575 msrp
(4 x SDI inputs/1 x HDMI or SDI output)
Download Datasheet
Shop Online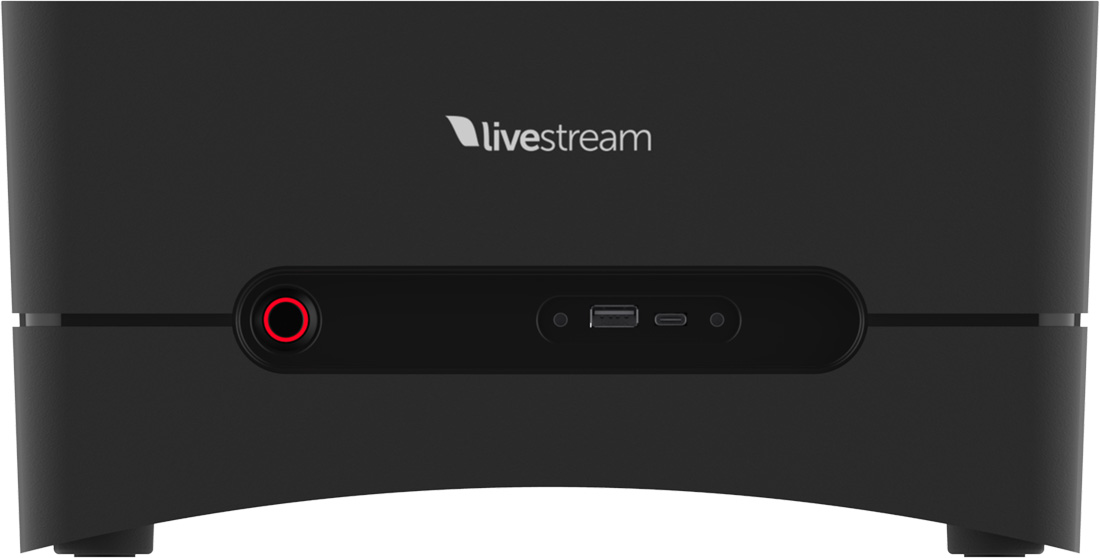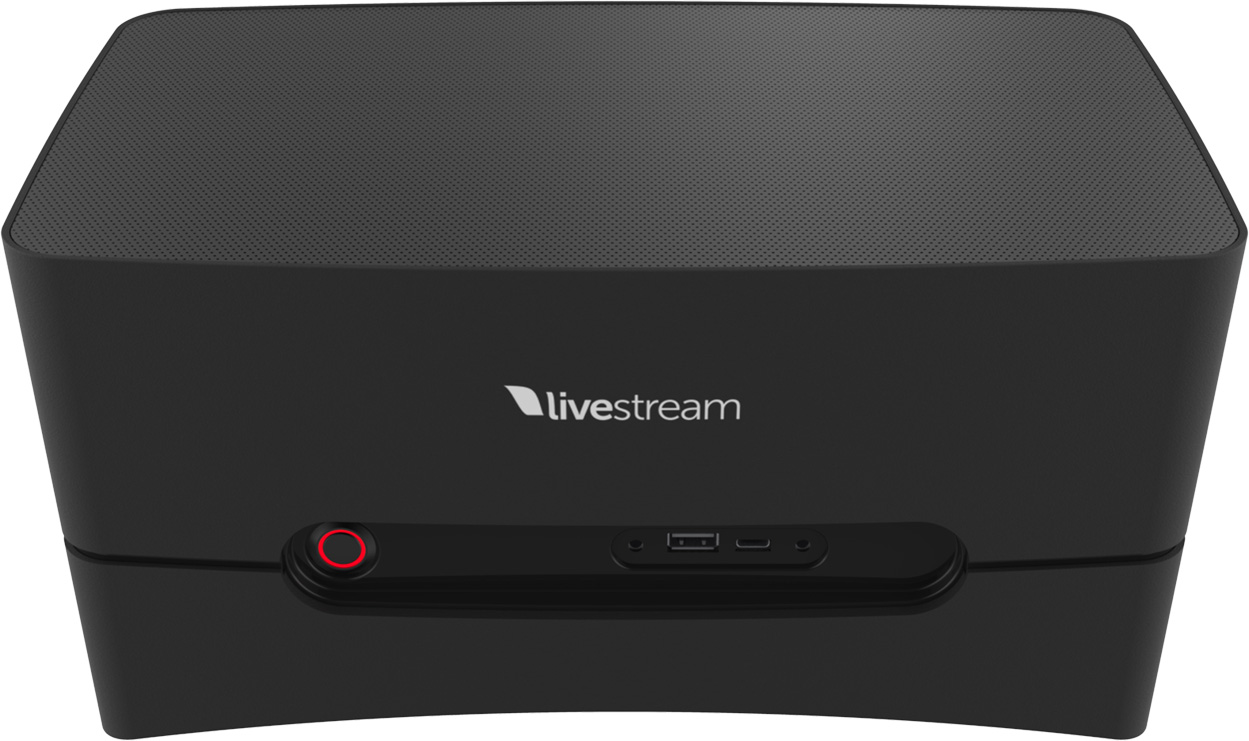 Pre-installed with Livestream Studio software

2x 1/4" analog audio outputs

Hardware accelerated encoding and decoding

1x 1G Ethernet + 802.11ac Wi-Fi

2x 1/4" analog audio inputs

20 hours of broadcast quality recording (ISO at 1080)

Front panel USB/headphone

Runs Windows 10

Intel Core i7 8700 Quad Core processor

Integrated Intel HD 630 Graphics

Native integration into Vimeo cloud

Import social comments directly into your stream as graphics
Also available is the Studio One hard case for transporting your system and accessories. The hard case is TSA compliant for carry-on and has retractable handle and wheels. As your Sales Engineer for more information.
21.89" L x 13.98" W x 9" D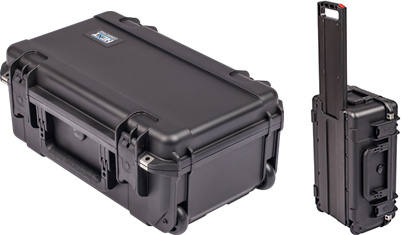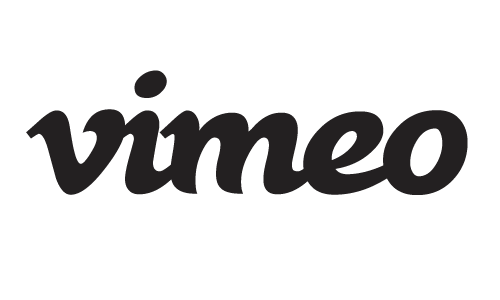 Vimeo Platform Plan
Livestream Studio appliance users can subscribe directly with Vimeo to use the Vimeo all-in-one livestreaming solution subscription platform to do live or post ISO recording streaming.
View Subscription Plans
Authorized Reseller Opportunity Form
If you have reseller login credentials, login here to submit an opportunity for review.
Workflow Application Summaries