The NextStation-TR by NextComputing represents what we do best; a unique system design based on intelligent engineering for extreme performance anywhere you need to be.
Now, there are even more options for building your ideal solution. The NextStation-TR is now available with the 3rd generation AMD EPYC to 64 cores/128 threads and 4th generation AMD EPYC processors up to 128 cores/256 threads.
The AMD EPYC™ is built to power modern servers and realize exceptional time-to-results and energy efficiency for your business-critical applications. Utilizing AMD Infinity Guard to minimize potential attacks and AMD Infinity Architecture for unified intelligence, the AMD EPYC is advancing data center performance and efficiency.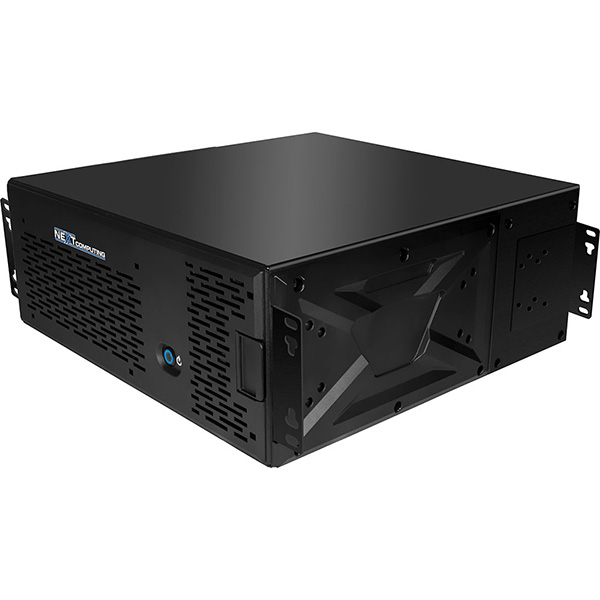 The Ultimate Edge Computing Solution
The streamlined design of the NextStation-TR allows you to easily deploy a high-performance portable server closer to your network core, allowing you to generate latency-free analysis and response via edge computing. Extensive network and IO configuration options allow you to easily connect and manage your infrastructure across an expandable number of edge locations for complete control of your data across a consistent platform.
Fly-Away Kits
While a complete server solution by itself, NextStation-TR can also serve as an integral part of a complete Fly-Away Kit. A Fly-Away Kit (FAK) or Expeditionary Kit is a self-contained suite of equipment (hardware and software) for a variety of use cases. NextComputing Fly-Away Kits featuring NextStation-TR, in its rugged portable case, address the critical need for less expensive tools where personnel can engage quickly with minimal training. These ideal Fly-Away Kits provide a lighter, smaller, shock-tolerant, faster and more capable suite than the current legacy tools in use today.
Support a wide variety of user-supplied software modules, including Commercial Off-the-Shelf (COTS), and free and open-source software (FOSS).
Single person lift
Carry-on commercial aircraft, staying close to the analyst
Easily transport on rental car or sedan, SUV cross over vehicles
Reduce operation costs. Simplify procurement with pre-configured Fly-Away Kits as a single part numbers.
Reduce travel costs by leveraging commercial travel options
Reduce setup time & tear down time
Reduce size, so less space used on the site/location. Expand the potential sites where space is a constraint