NextComputing now offers the Livestream Studio HD550 4K and HD51 4K with both Livestream Studio and vMix Pro software for an all-in-on streaming solution.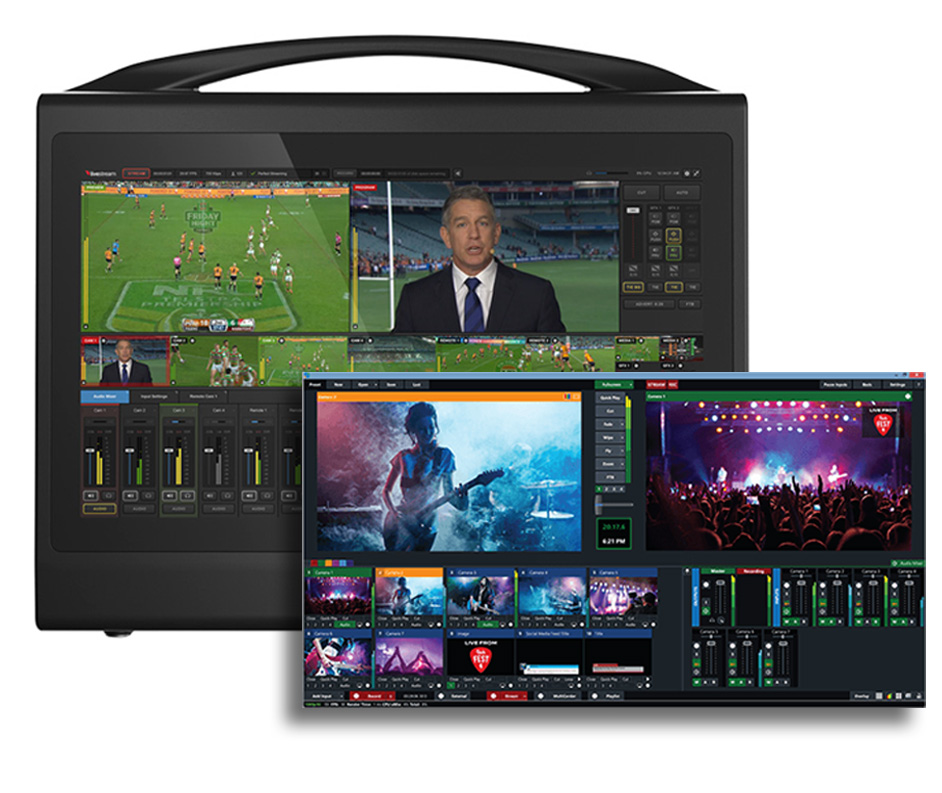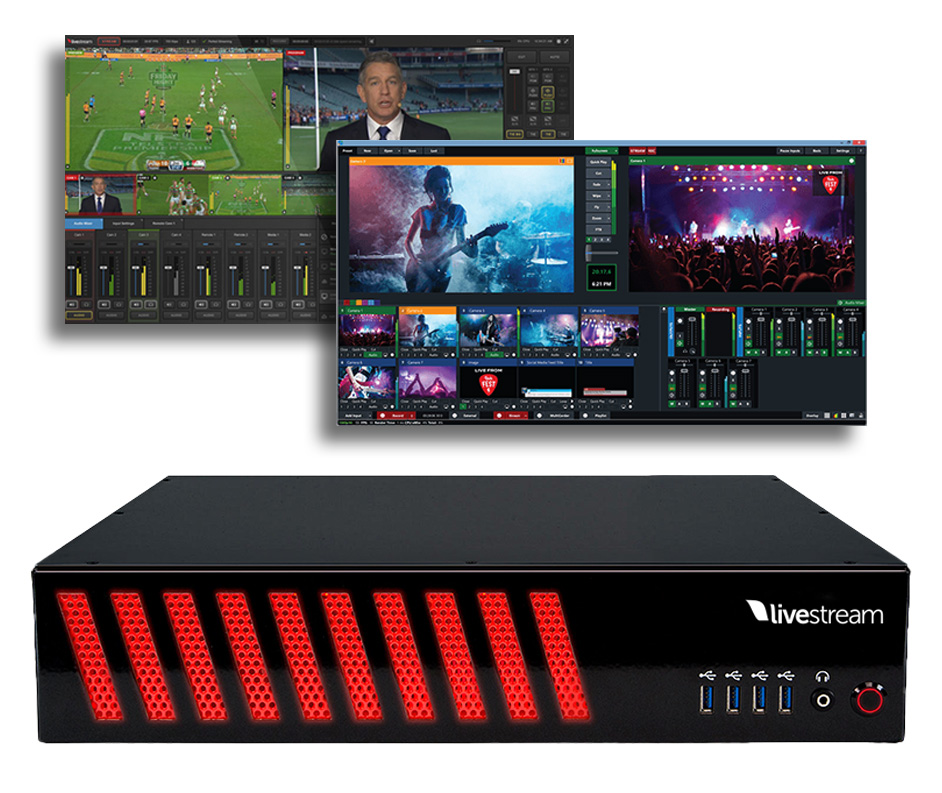 Livestream Studio Software
Live Production Switcher Software transforms your computer into a professional live production control room. Input multiple feeds, add graphics, master audio, and stream in one robust, easy-to-use package. Stream live to multiple destinations either directly or via Livestream/Vimeo simulcast service for optimized bandwidth use. Add live picture-in-picture or media sources, add layers of text, images, and video, move, distort, crop, and edit layers and connect multiple local or external data sources. With this software, you can invite anyone to join your live broadcast using only a Chrome browser and their webcam. Send participants a link generated from Studio and instantly see their live video over low latency WebRTC. Record up to four simultaneous videos in broadcast quality MJPEG to an AVI or MP4 file.

vMix Pro Software
vMix is a Software Video Mixer and Switcher that utilizes the latest advances in computer hardware to provide live HD video mixing, a task previously only possible on expensive dedicated hardware mixers. vMix also functions as live streaming software that allows you to publish your live productions directly to the Internet! Whether you are looking to produce big budget live concert productions, sporting events, Church services or small webcasts, then vMix is for you.