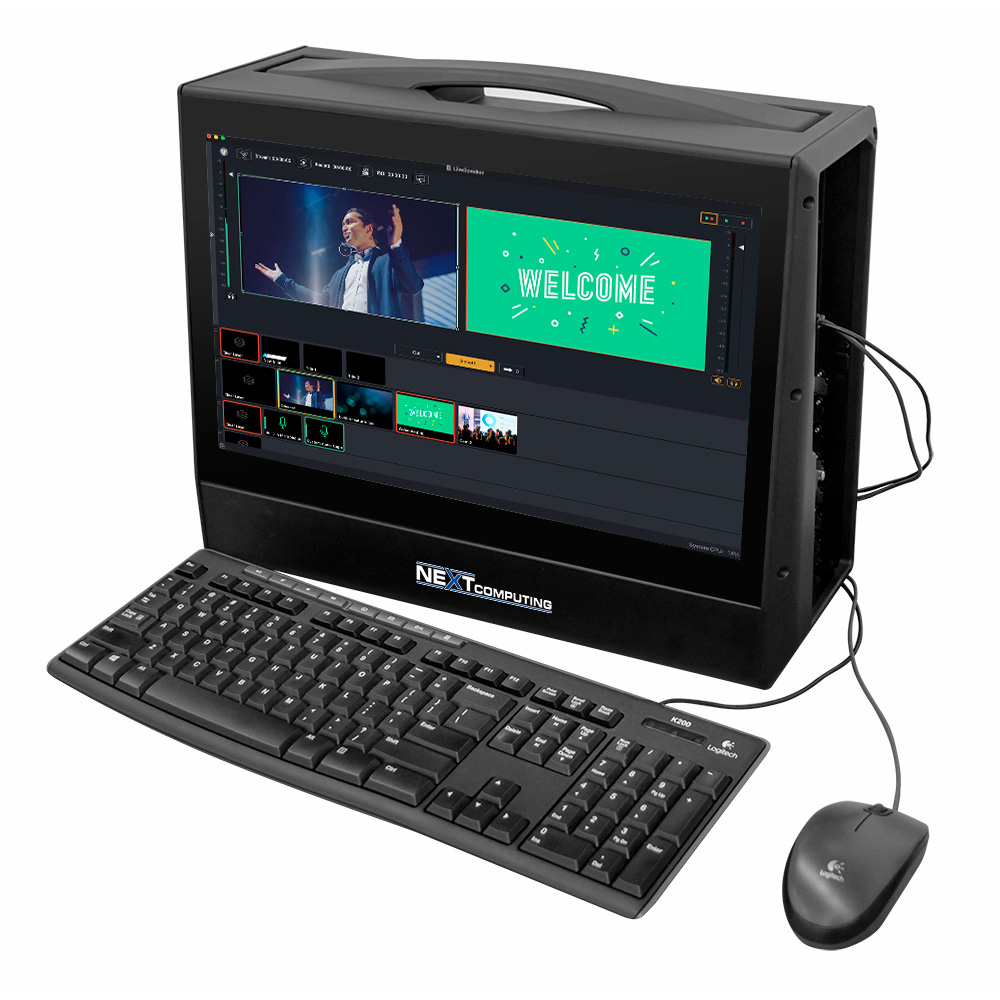 Wirecast live video streaming software by Telestream allows you to easily stream professional-looking video. This award-winning production software turns your system into a television studio. It's perfect for live streams, webinars, webcasts, sports, church services, and education or training videos, and more.
The right hardware is critical for getting the most from the Telestream Wirecast. With such an advanced suite of software features, you'll want a system that offers the smoothest, lag-free experience no matter what you throw at it.
Portable, tower, and rackmount workstations by NextComputing have the capability to go beyond the recommended specs. Whether you need more processing power to work faster, more storage for streams of HD media, multiple graphics cards for lightning-fast visuals, or all of the above, NextComputing has the right configurations for your needs and your budget.
View our Telestream Wirecast Page