As the demand for live video increases so do your audience's expectations for high production value and broadcast TV quality. Hardware based systems are inflexible and often require thousands of dollars in external gear to deliver a modern, interactive viewing experience. Software-only solutions require integration with third-party hardware, resulting in poor reliability and lack of support.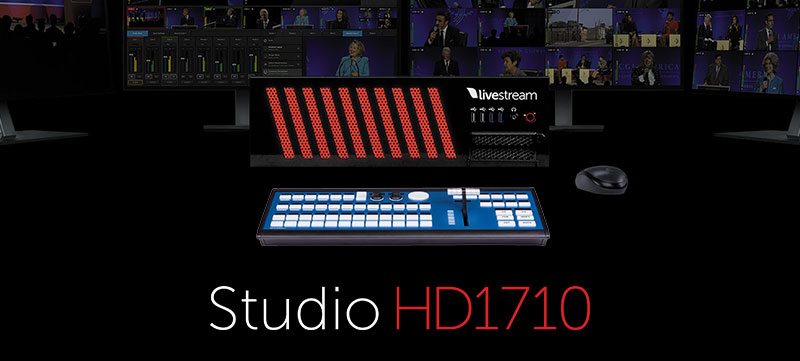 The Livestream Studio HD1710 is the best combination of powerful hardware and software in a turnkey, 3U rack-mountable live production switcher that raises the bar for connectivity, flexibility, and ease of use.
With up to 17 broadcast standard SDI inputs and support for the ubiquitous NDI™ network video protocol, no video format is out of reach for your product. Plus, with unique audience engagement features like Remote Guest, Vimeo chat moderation, and social data integration, you can take your shows to new levels of interactivity.