Drive exceptional time-to-results and outstanding business outcomes with AMD EPYC™ 9004 Series server processors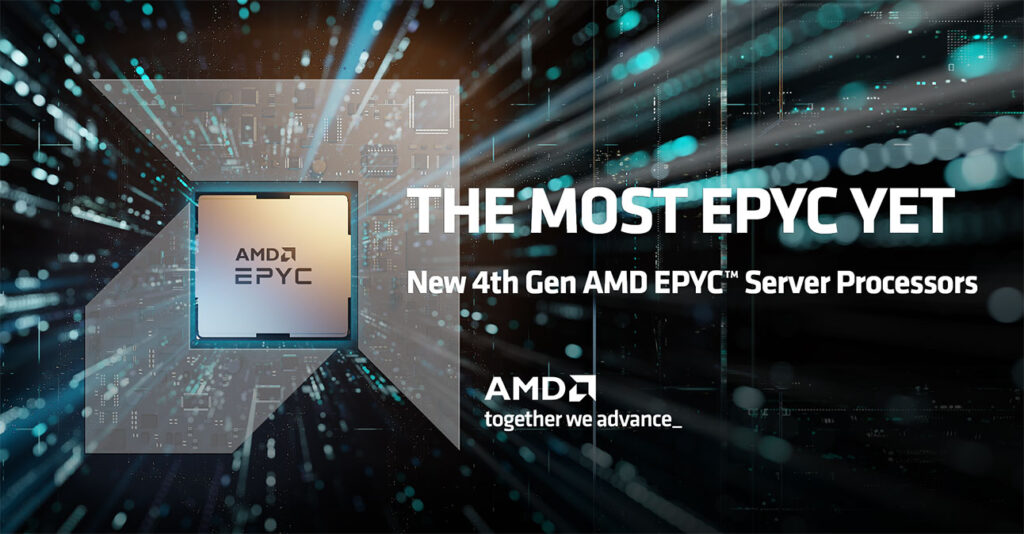 This new generation of AMD EPYC™ processors features the world's highest-performing x86 processor and enables low TCO across a wide range of workloads and industries. It also delivers leadership energy efficiency to help you save on power and address corporate sustainability goals, as well as innovative security features to help keep your critical data protected.
Built on "Zen 4" architecture and supported by a broad ecosystem of solutions, 4th Gen AMD EPYC™ processors are optimized for general-purpose workloads on-premises, in the cloud, or in hybrid environments.
4th Gen EPYC™ CPUs are built with the innovations and technology to be the industry leader in:
Socket performance
Per-core performance
Performance across diverse workloads and market segments
Total cost of ownership and supporting sustainability goals
Energy efficiency
NextComputing single-processor systems are available now with 9004 series processors up to 96 cores / 192 hyperthreads. Our platforms featuring AMD EPYC™ 9004 Series server processors deliver incredible value in top industry verticals such as media and content delivery, manufacturing and technical computing, 5G telco, and financial services.
Click here to learn about NextComputing systems featuring AMD processors