With the introduction of the Ryzen™ Threadripper™ PRO processors, AMD is leveraging three key technologies:
The "Zen" microarchitecture gains in superscalar throughput
A consistent progression in manufacturing to enable higher-density on-chip cores
AMD Infinity Fabric architecture, a novel approach that allows ease of performance scaling while mitigating challenges in thermal dissipation and product costs.
The result is a third wave of workstation processor that builds on and improves what came before it.
NextComputing workstations featuring the Ryzen Threadripper PRO processor family can make the ultimate argument for an all-in-one workstation: many CPU cores capable of running at high sustained base frequencies. This in turn opens up the opportunity to not only speed today's typical professional workflows in CAD, DME, oil/gas, it can enable the jump to a range of high-demand, heavily-threaded emerging uses, like 8K video production, next-generation intelligent manufacturing (i.e. Industry 4.0), machine learning, and data science.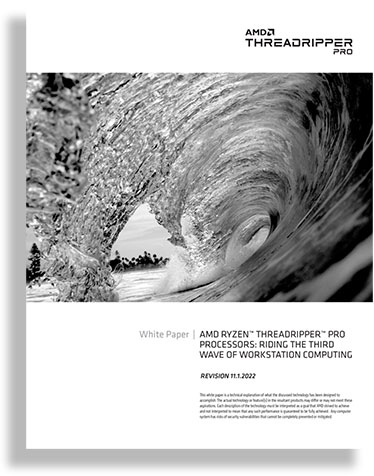 Click here to view our AMD-based workstation offerings and download more info on the third wave of AMD workstation processors.