NextComputing Servers Featuring AMD Processors
next level professional computing
AMD-based servers by NextComputing come in a variety of form factors to suit your exact needs. Our high-performance systems offer maximum performance in minimum space and are ideal for cyber analytics, data analytics, network forensics and data recording.
Our streamlined designs allow you to easily deploy a high-performance portable data center closer to your network core, allowing you to generate latency-free analysis and response via edge computing.
Need something more? At NextComputing, we custom design/build hardware system solutions with optimized performance and fast time to market across a wide range of industries. We have years of experience in designing, deploying and managing under configuration control complete custom appliances to turn your solution into a performance optimized, purpose built appliance or product family.
AMD EPYC™ 9004 Series Processors
Drive exceptional time-to-results and outstanding business outcomes with AMD EPYC™ 9004 Series server processors. This new generation of AMD EPYC™ processors features the world's highest-performing x86 processor and enables low TCO across a wide range of workloads and industries. It also delivers leadership energy efficiency to help you save on power and address corporate sustainability goals, as well as innovative security features to help keep your critical data protected.

Those new to the AMD EPYC processor platform will appreciate the strong ecosystem of security features AMD has built from the ground up.
AMD Infinity Guard comprises multiple layers of security features, from silicon-level security features with AMD Secure Processor, through to modern container security features and secure memory encryption systems that help protect data before the system is even turned on.
Building on the state-of-the-art AMD Infinity Guard security feature set, 4th Gen AMD EPYC processors add improved advanced features such as 256-bit AES-XTS encryption and secure multi-key encryption (SMKE) that enables hypervisors to selectively encrypt address space ranges on CXLTMattached memory. This makes the existing software encryption features work seamlessly with CXL-attached memory.
Built on "Zen 4" architecture and supported by a broad ecosystem of solutions, 4th Gen AMD EPYC™ processors are optimized for general-purpose workloads on-premises, in the cloud, or in hybrid environments.
4th Gen EPYC™ CPUs are built with the innovations and technology to be the industry leader in:
Socket performance
Per-core performance
Performance across diverse workloads and market segments
Total cost of ownership and supporting sustainability goals
Energy efficiency
NextComputing single-processor systems are available now with 9004 series processors up to 96 cores / 192 hyperthreads. Our platforms featuring AMD EPYC™ 9004 Series server processors deliver incredible value in top industry verticals such as media and content delivery, manufacturing and technical computing, 5G telco, and financial services.
Economical Workstation and Deployable Edge Computing Solutions for AI Inference
This new whitepaper from AMD explores uses cases as well as AMD EPYC processor advancements and performance that benefit AI inference
While AI training is extremely data- and processing-intensive, AI inference, where the trained model processes incoming data in real time, can be done economically with off-the-shelf servers equipped with AMD EPYC™ processors. With up to 96 cores per 4th Gen AMD EPYC processor, these servers can accelerate a range of data center and edge applications including customer support, retail, automotive, financial services, medical, and manufacturing.
NextComputing deployable servers featuring AMD EPYC processors are a highly economical solution for AI inferencing near your data, whether at the core or the edge.
AMD EPYC™ 7003 Series Processors
Supercharge your data center with the performance and productivity gains that come with the AMD EPYC™ 7003 Series—the world's fastest x86 server processors.

AMD EPYC 7003 Series processors deliver industry-leading performance across a wide spectrum of workload types. Whether you're running on-premises or in the cloud, AMD EPYC enables faster time-to-results to elevate your business productivity.
NextComputing is proud to offer one-of-a-kind, high-performance servers and workstations featuring the latest AMD EPYC processors.
Cutting-Edge Security Features
With security threats on the rise, you need to ensure maximum protection for your critical data. EPYC processors come with AMD Infinity Guard—a full suite of cutting-edge security features, built into the silicon and designed to defend against internal and external threats.
Energy Efficiency
EPYC processors power the most energy efficient x86 servers, delivering exceptional performance and reducing energy costs. EPYC CPUs help minimize environmental impacts from data center operations while advancing your company's sustainability objectives.
Outstanding Return on IT Investment
Capture the full value of your IT investment with EPYC processor-powered servers that improve time-to-value for your applications and help you gain business-critical insights faster.
The Secret is Under the Hood
Built on AMD 'Zen 3' microarchitecture-based cores and AMD Infinity Architecture, AMD EPYC 7003 Series processors provide a full feature set across the stack with industry leading I/O, 7nm x86 CPU technology, and an integrated security processor on die. They also deliver up to 32MB of L3 cache per core, 4-6-8 memory channel interleaving to optimize performance in multiple DIMM configurations, and synchronized clocks between fabric and memory—technologies that come together to drive leadership performance.
nextserver-x 2u
Compact, high-performance rackmount server performance anywhere you need to be
Designed for best-in-class components: Built to use AMD motherboards that leverage the extreme power of the latest AMD Epyc processors
Versatile form factor: Utilize as a desktop system or versatile short-depth rack server
Easy, rugged transport: Operate the system from within the rugged travel case for quick setup anywhere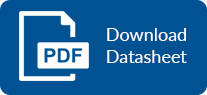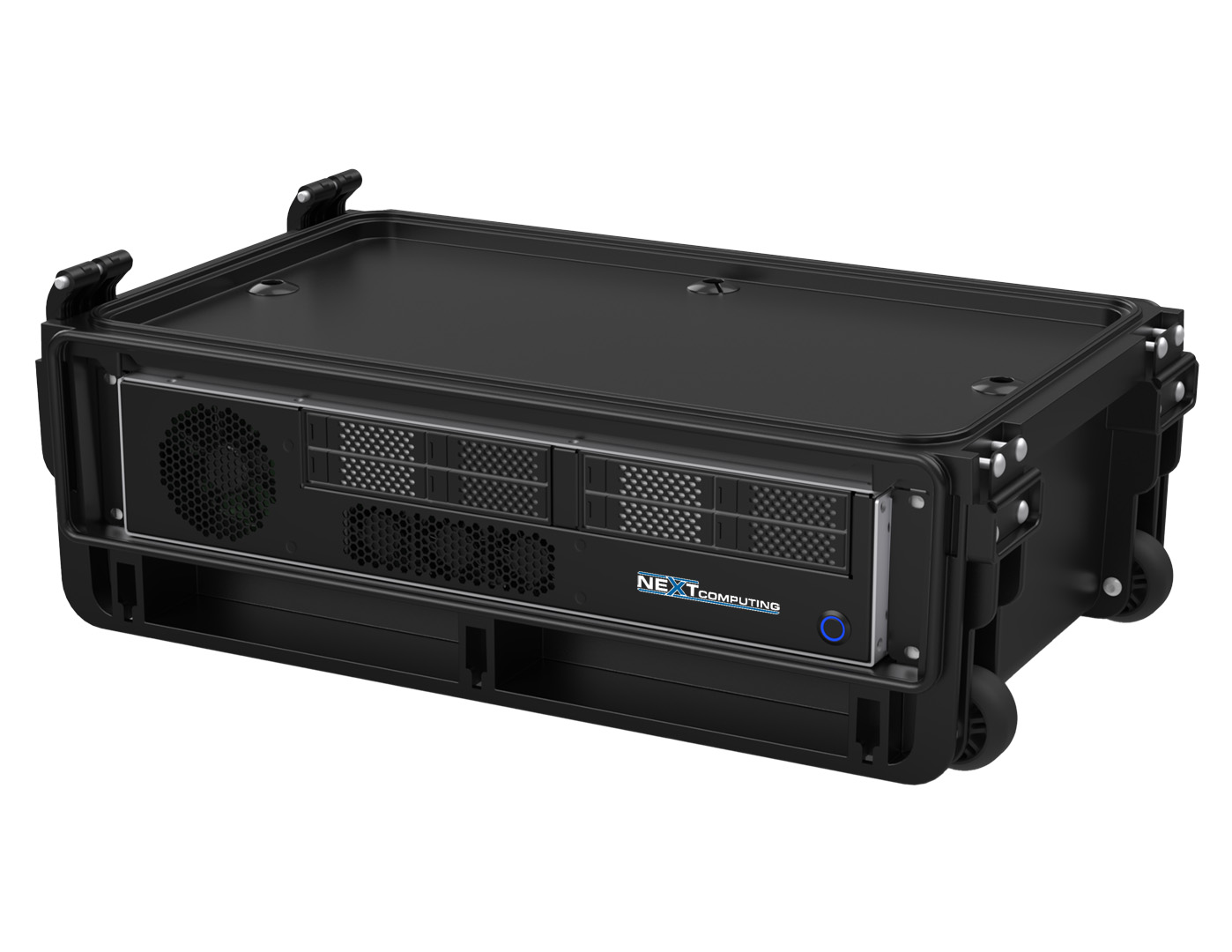 NextServer-X 1U Data Recorder
Powerful 1U rack data recorder server
Compact form factor, highest performance: Utilizing 3rd Generation AMD EPYC processor and up to 10 NVMe drives
Expandability:Up to three PCIe 4.0 slots to enable higher bandwidth and improved data-transfer rates
Remote Management, IPMI, HTML5 and API based out of band management with MAC addresses identification, one time boot on next reboot option, PXE boot option, Redfish compatible Out of Band (OBB) management connection
Certified for CentOS, Red Hat Enterprise Linux, VMware vSphere, Windows 2019 server, Windows 10
Air cooling with heatsink achieves lower power-usage effectiveness (PUE) and optimized TCO for data centers
Tool-less design for easy serviceability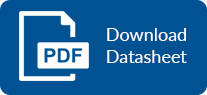 NextServer-X
Smallest form factor, highest performance: as a desktop system or short-depth rack mount featuring AMD EPYC series processors
Easily transportable: System and hard case combined are less than 35lbs for single-person lift and TSA compliant carry-on
Modular and purpose-built: For your high performance computing use case
As a high-performance server: Ideal for cyber analytics, data analytics, network forensics and data recording
As a high-performance workstation: Ideal for rendering and scientific simulation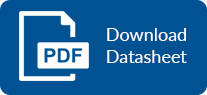 NextServer-XL
An extended version of the NextServer-X is available with a deeper chassis designed to support NVIDIA RTX Amperes series GPUs for server/GPU co-processing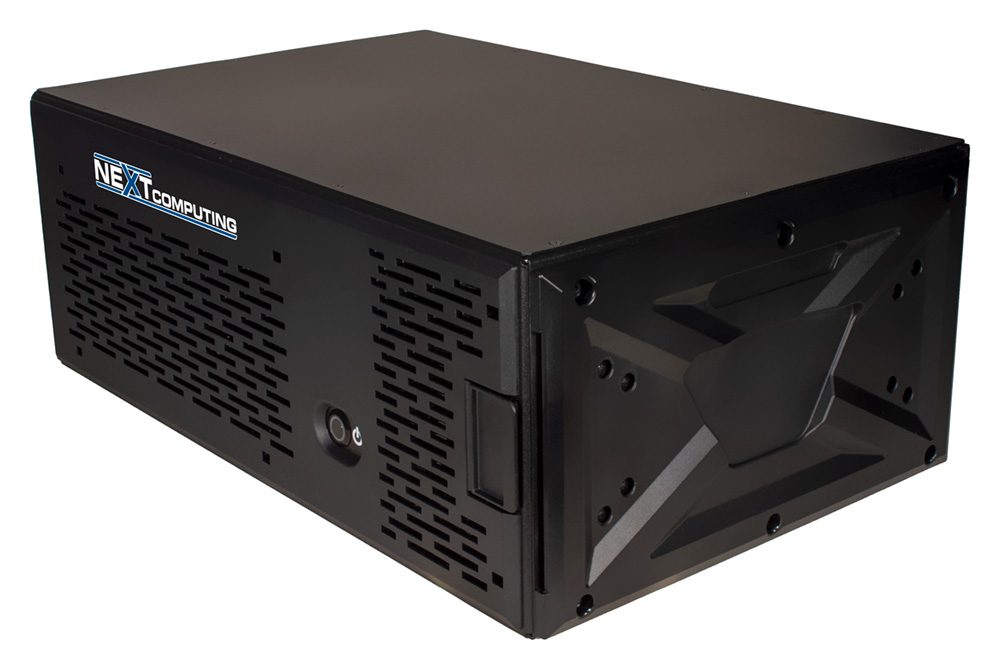 Radius EDS
Integrated display: All-in-one design for high-performance processing and visualization
Compact form factor: Small tower footprint, takes up minimum space
Built for demanding data management:

An ideal platform for data-intensive server applications requiring high-performance throughput

PCI Express expansion: Support for multiple full-size PCI Express cards for graphics or AI workflows and machine learning optimized performance
Massive storage: Range of internal storage options including PCI Express card based SSDs and SATA based SSDs for increased I/O performance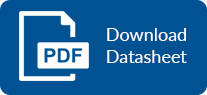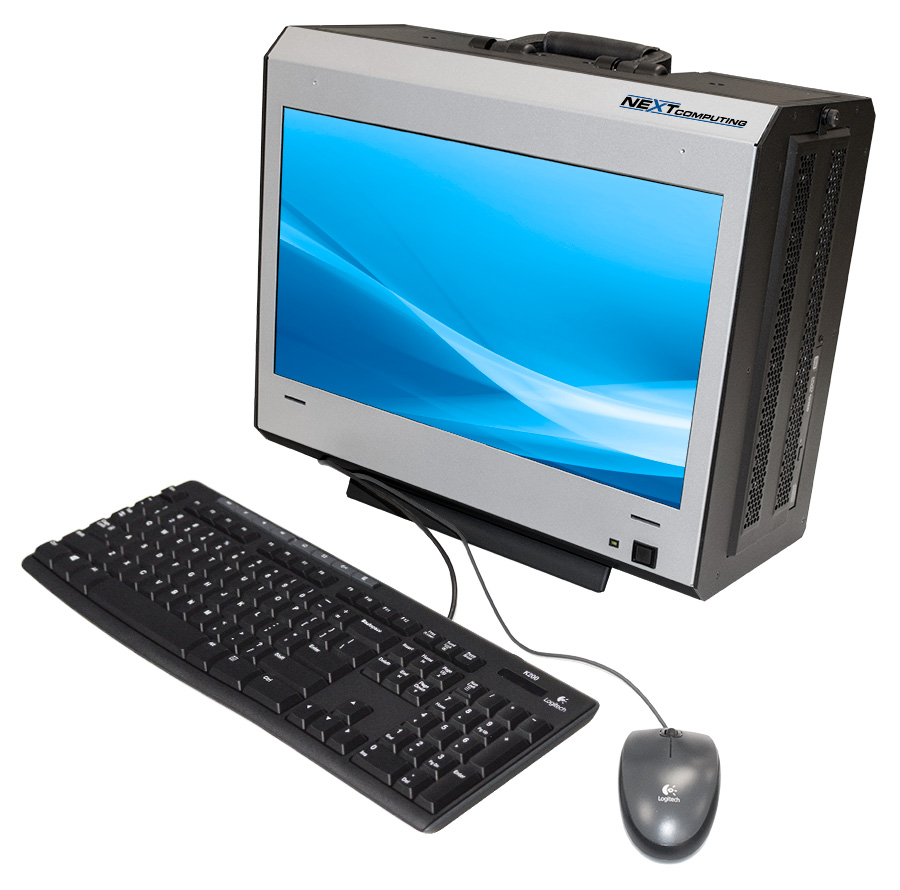 TeraBox FPGA Servers
TeraBox 1401B/1402B systems give an extreme level of compute and network capability in a 1U chassis. These servers provides twice the density of the typical 4U server. These innovative products support PCIe Gen4 and feature an AMD EPYC processor.

Up to 16 QSFP-DDs for

32× 100 G or 128× 10/25G

4 FPGAs in a standard-depth

1U server

Support for BittWare's full range of FPGA cards (including standard height, double slot)

AMD-Based Systems in Our Online Store
NextComputing can work with you to build the perfect custom solution to meet your needs. We also offer a number of pre-configured systems in our online store to suit a variety of applications. If you have a specific idea of the type of system you want, browse or selection of AMD-based systems available now.
Showing 25–36 of 114 results
Available to ship 2-4 weeks after receipt of order with possibility to expedite

AMD Ryzen Threadripper PRO 5995WX
128GB RAM
Dual NVIDIA GeForce RTX 4080
500GB+1TB PCIe 4.0 SSDs
Manufacturing ODM / OEM Appliances
At NextComputing, we custom design/build hardware system solutions with optimized performance and fast time to market across a wide range of industries. We have years of experience in designing, deploying and managing under configuration control complete custom appliances to turn your solution into a performance optimized, purpose built appliance or product family.

Solution, Engineering, and Integration Services
NextComputing offers services for solution success and fast time to market or deployment. Outsource tasks and let NextComputing handle processes that are not core to your business so you can focus on what you do best.
See our Services section for a complete look at how we can build, brand, validate, and maintain the perfect appliance for you or your customers.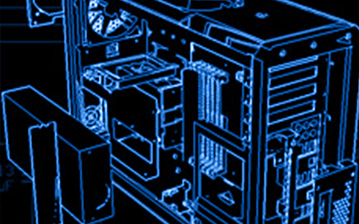 Reduce Costs

Contain soft costs with an appliance solution validated by us

Generate New Products

Quickly deploy a variety of turnkey solutions based on a common architecture

Save Time

Let us handle configuration management for updates or branching out to new products

Extend Your Brand

Put your logo on the system to create your own branded product

And Much More!