AMD Graphics and NextComputing
next level professional Editing
Bring creative development to a whole new level with NextComputing workstations and AMD Radeon™ Pro graphics. Enjoy the highest performing workstation-class processors and professional-grade Radeon Pro WX series graphics in compact workstations built for use at the desktop, or on the go.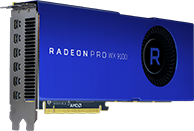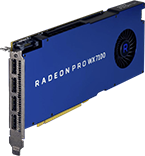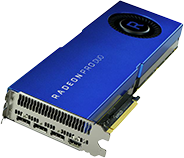 NextComputing workstations support Radeon™ Pro WX 9100; a powerhouse graphics card built for the impossible, powered by the "Vega" architecture.
Radeon Pro WX 7100 graphics cards are available in multiple configurations on all NextComputing creative workstations.
NextComputing tower workstations support the Radeon Pro Duo; dual GPUs for the ultimate high fidelity VR experiences.
Edge D100
The Edge D100 features high-end workstation performance in an impossibly small package that easily fits into the most limited work spaces. The integrated 17.3″ LCD means no additional display to transport and setup.
The Edge D100 is available with a variety of Radeon Pro graphics options. Shop online today or contact us to discuss custom solutions.
Download Edge D100 Datasheet (PDF)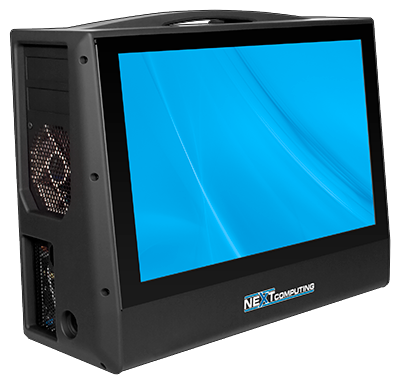 Edge P100
The Edge P100 with integrated display provides an all-in-one (AIO) option for creative professionals on the go needing a small, portable, easy to set up machine.
The Edge P100 is available online with the Radeon Pro WX 7100 or 5100. If you need even more performance, contact us today about integrating the Radeon Pro WX 9100 or dual graphics cards.
Download Edge P100 Datasheet (PDF)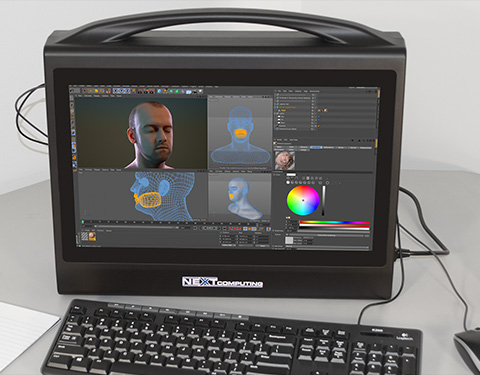 Edge T100
Choose the Edge T100 creative workstation for demanding creative applications like VR, animation and CAD. In a sleek, space-saving size, it's ready for development and demo anywhere.
The Edge T100 is available with Radeon Pro WX 9100, 5100, or up to two Radeon Pro WX 7100 cards. If you don't see a configuration below that meets your needs,  contact us to explore custom solutions, including the Radeon Pro Duo.
Download Edge T100 Datasheet (PDF)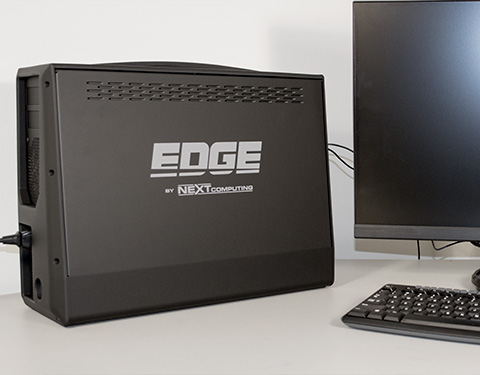 Edge XTA
The Edge XTa really takes workstation performance to the edge with the powerful AMD Ryzen Threadripper, Ryzen 7, or EPYC processor.
Configurations are available with Radeon Pro WX 7100 or 5100, but expansion possibilities are nearly endless. Contact us to discuss Radeon Pro WX 9100 or integrating up to 4 graphics cards!
Download Edge XTa Datasheet (PDF)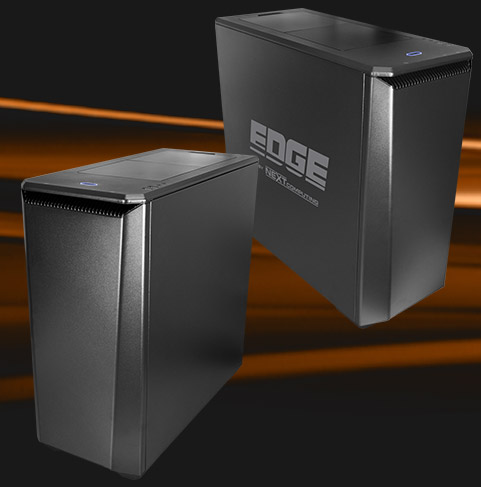 "The Radeon Pro WX 7100 card's superior performance and features paired with NextComputing's world-class workstation build quality and design are an ideal solution for today's professional creators."
– Ogi Brkic, General Manager, Professional Graphics, Radeon Technologies Group, AMD
"We are very excited to help bring Radeon Pro WX graphics cards to the best and brightest creators, particularly those developing for virtual reality."
– Bob Labadini, President and CTO, NextComputing
Explore Radeon Technology
Click here to learn more about the Radeon Pro WX series graphics cards utilized by NextComputing.