A portable solution for the most essential video switching, graphics controls, and transitions for Livestream Studio.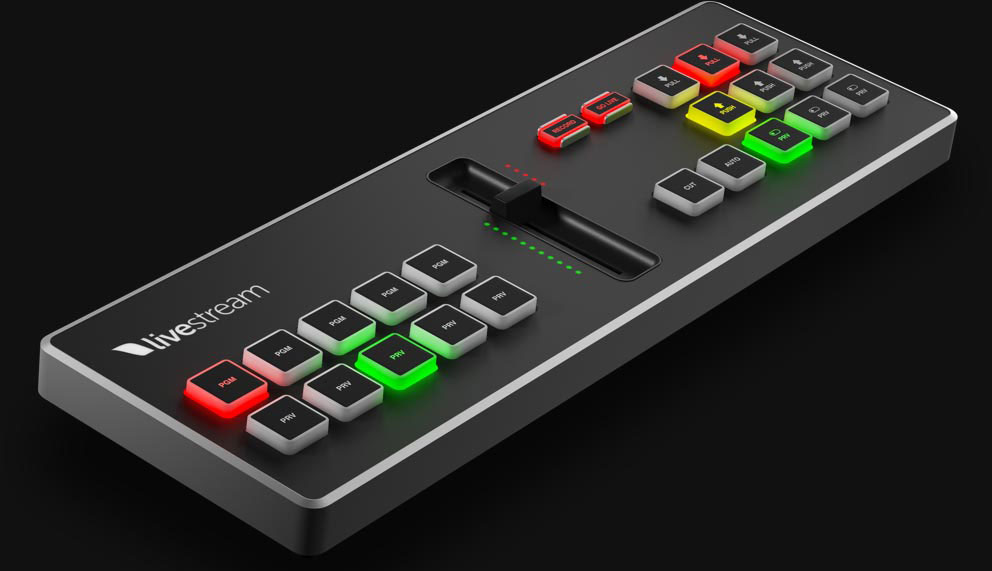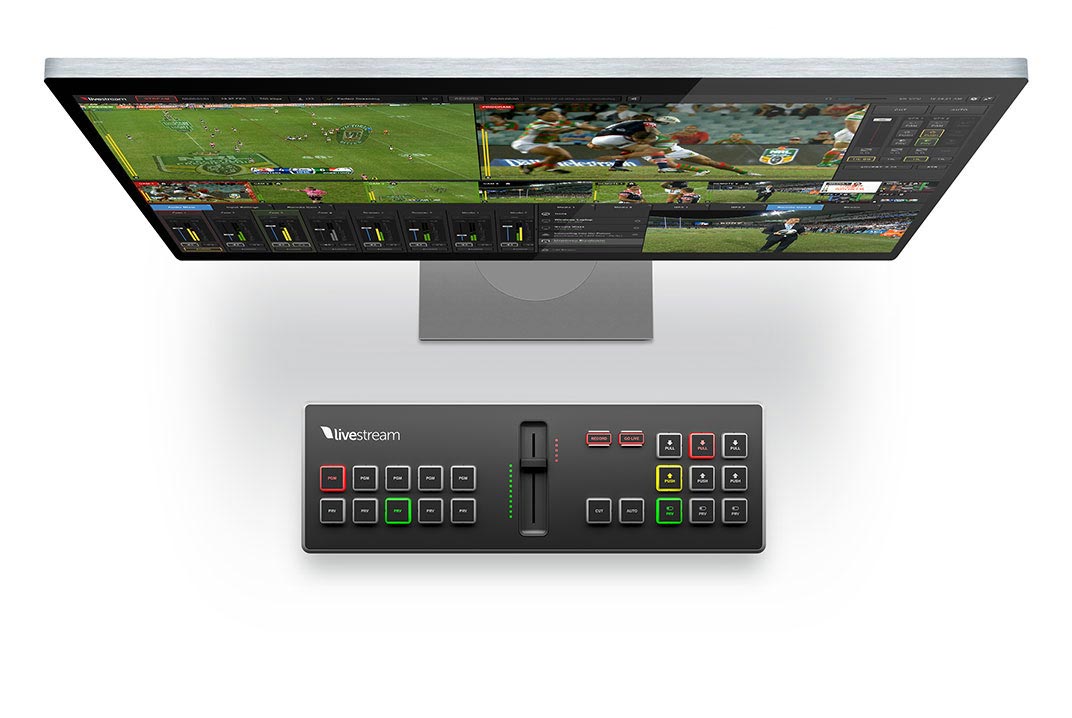 The nexus of
affordability | functionality | portability
The Studio Surface Go is a USB powered accessory for Livestream Studio that lets you switch up to five inputs in preview or program with visual feedback. It also features three graphics track controls, a Mini T-bar, and 'Go Live' and 'Record' buttons. What sets the Studio Surface Go apart is its convenient size and affordable price.
Shop Online

USB powered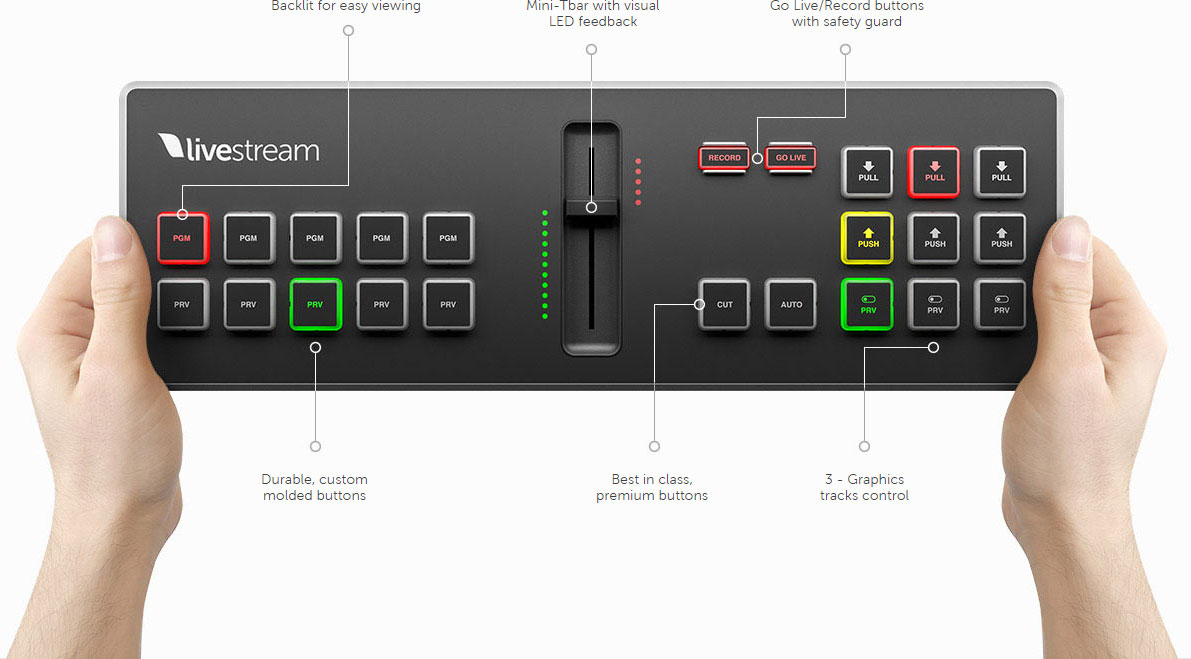 Kick stand

Workflow Application Summaries
NewTek NDI Integration in Livestream Studio
Livestream Studio includes NewTek NDI Integration, allowing you to input or output video sources over your local network with other NDI enabled software and devices.
control your appliance via web browser
Livestream Studio Web Control is used to manage your Livestream Studio appliance via web browser from any device such as a tablet or laptop.
Add NewBlueFX Titler Live graphics
This article describes how to add a NewBlueFX Titler Live source to your Livestream Studio production and create an alpha channel for your graphic.