Your gateway to professional streaming

Livestream Studio Mini from NextComputing is a palm-sized switcher and encoder running the powerful Livestream Studio software. It brings your camera and computer together like never before by handling the heavy lifting of live video switching and compositing for high quality output.
Whether you're working remotely or just discovering the excitement of live streaming to the world, Livestream Studio Mini is the key to a professional workflow.
Studio Mini$3,500 msrp
System with one
Mevo camera and tripod$3,950 msrp
System with two
Mevo cameras and tripods$4,400 msrp
Includes all the features of Livestream Studio.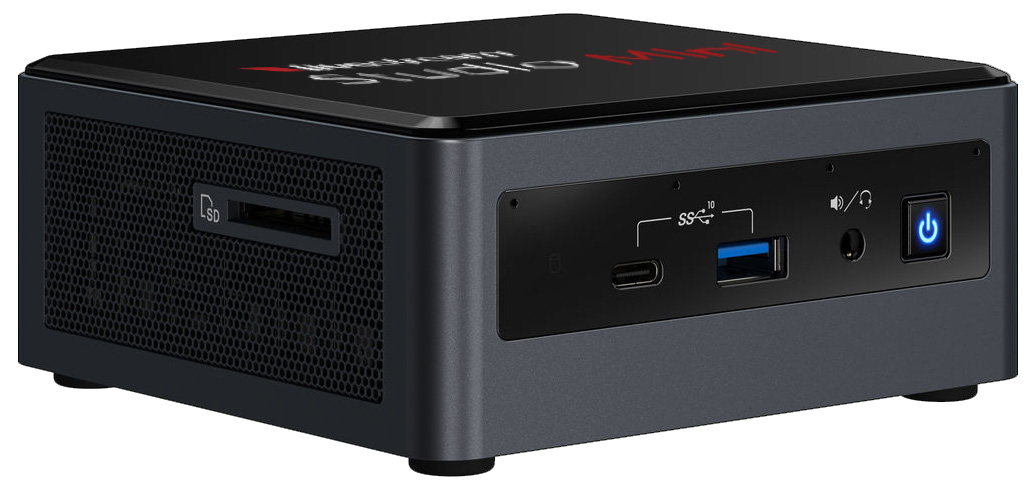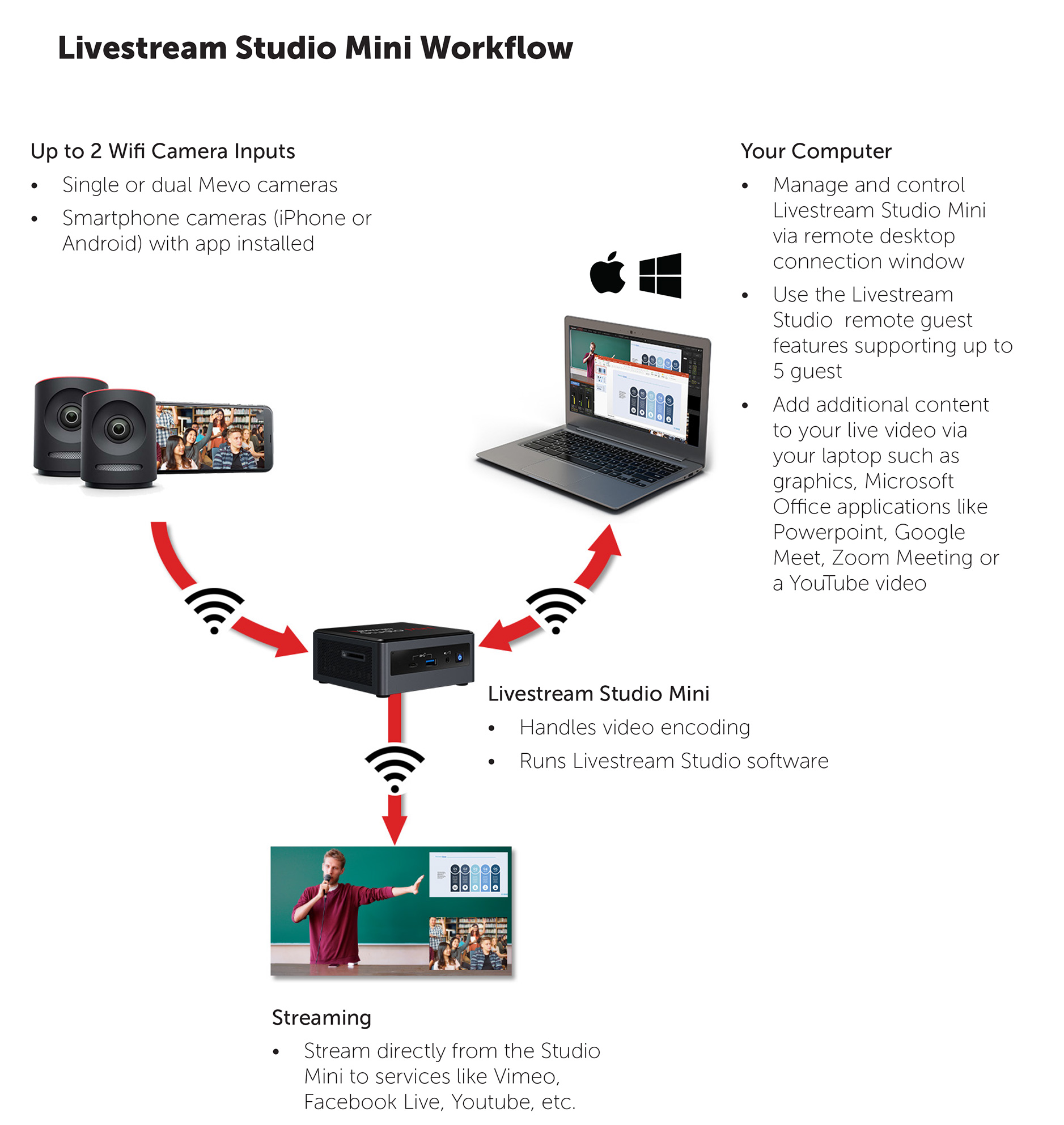 Pre-installed with Livestream Studio software

Connect up to 2 Mevo cameras or smartphone cameras via Wi-Fi

Input and stream via Wi-Fi or ethernet for easy connectivity

Manage system and add content via Mac or Windows 10 PC

Stream directly to a number of services including Vimeo Premium

ISO record live video to the 250GB internal SSD or via your external USB-C SSD
Workflow Application Summaries