NVIDIA and NextComputing
The ultimate creative content
building experience
NextComputing workstations with the latest NVIDIA RTX™ graphics cards make the ultimate high-speed creation stations. NextComputing allows you to build your perfect computing solution based on your needs with the right mix of powerful processors, extensive storage, and high-speed memory. Multiple PCI Express expansion slots allow you to build the NVIDIA RTX GPU configuration that will give you the smoothest performance for your unique workflow.
What NVIDIA RTX brings to your workflow
REAL-TIME RAY TRACING
Accelerated ray tracing promises a fast, easy way to design photorealistic digital assets and animations—including rendering film-quality effects 30X faster than CPUs. NVIDIA RTX makes it happen with dedicated ray-tracing processors that quickly compute how light and sound travel in 3D environments.
AI-ENHANCED FEATURES
Improve quality and save time with accelerated features like denoising, resolution scaling, and video re-timing using artificial intelligence. NVIDIA RTX's Tensor Core processors give you the performance you need with blazing-fast deep learning training and inference.
VIDEO AND IMAGE PROCESSING
A powerful new video encoder boosts H.264 and H.265 efficiency by up to 25% over prior-generation GPUs, enabling higher-quality livestreams and faster video renders. GPU-accelerated image processing effects like color correction, sharpening, and up-sampling in Adobe applications will run faster than ever before.
ACCELERATED 3D MODELING
Experience more fluid interactivity with large 3D models and scenes and enhanced virtual reality experiences. NVIDIA RTX improves raster performance by up to 50% over previous-generation GPUs with an enhanced graphics pipeline and new programmable shading technologies.
Accelerate your workflow with NVIDIA
Video Editing
Create your video in real-time with NVIDIA RTX-accelerated editing and rendering on NextComputing workstations
Get the fastest performance from the world's most well-known video editing application with the Adobe Premiere Pro CC NVIDIA CUDA-accelerated pipeline
Enhance your video with unprecedented speed using an accelerated Adobe After Effects
Work with 8K RAW files natively on the timeline without pre-caching or generating proxies
Create innovative, award-winning immersive video content with GPU-accelerated immersive editing
Explore applications that leverage the incredible power of multiple graphics cards, such as Blackmagic DaVinci Resolve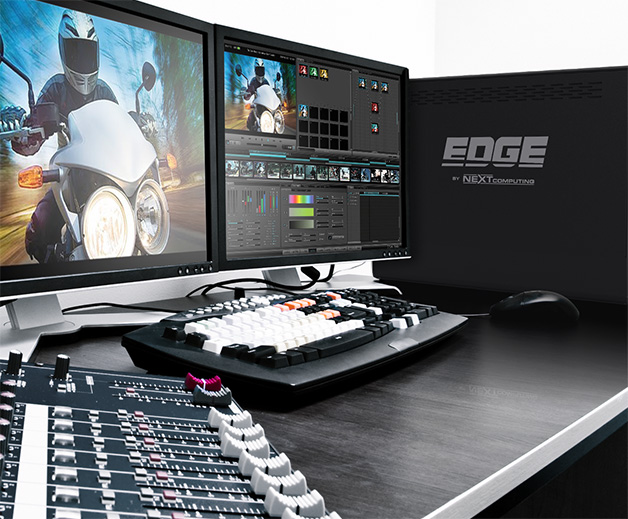 3D Animation
Work in real-time with your 3D applications and animations.
Real-time ray tracing makes waiting hours for your models and animations to render a thing of the past
Faster performance for traditional 3D rasterization means smoother, more fluid 3D animations and models in software such as Maya, 3DS Max and Unreal Engine.
NVIDIA SDKs give you dozens of real-time tools to enhance your animations, from visual effects and physics simulations to advanced rendering techniques.
Get maximum performance from Maxon CINEMA 4D, Autodesk 3ds Max, Maya and the Unreal Engine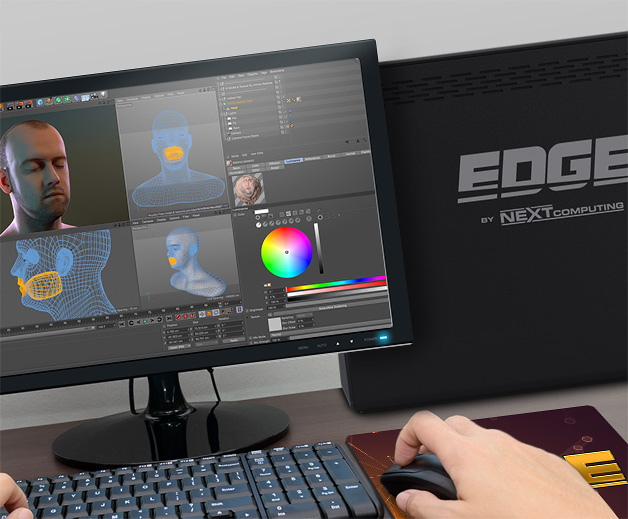 Photography / Graphic Design
Accelerate your 2D and 3D workflow and work smoothly with ultra-resolution photos and content using the power of NextComputing and the NVIDIA RTX GPU
Don't cripple your visual design experience by using just the power of the CPU. With true graphics acceleration you can edit without any lag and utilize the most advanced appliation features.
NVIDIA RTX accelerates image rendering in Adobe Lightroom for lightning-fast review and editing of even the largest photo sets.
Ultra-smooth performance for Adobe Photoshop, Illustrator, and many more design applications.
Seamlessly integrate 3D into your 2D designs with zero lag and short render times.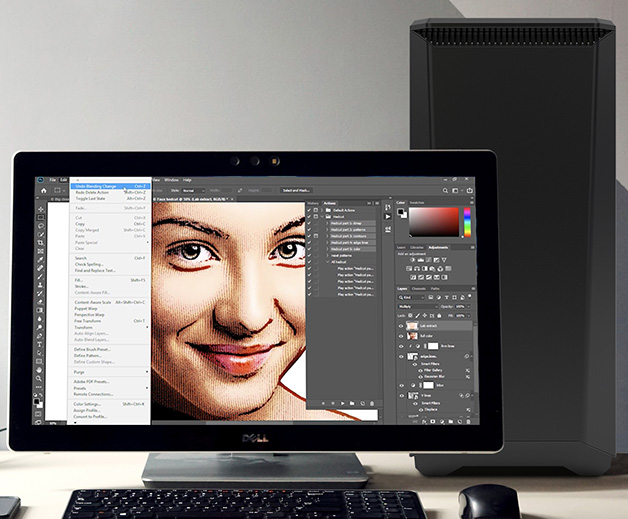 Choosing the NVIDIA RTX that's right for you
Freelancers and Online Creators
You're an online freelancer, small studio, startup, YouTube creator, or creative hobbyist looking to build amazing content in record time.
GeForce RTX 2080 Ti
GeForce RTX 2080
GeForce RTX 2070
GeForce Titan RTX (coming soon)
Studio and Enterprise Creators
You're a Hollywood studio, Fortune 500 company, medium to large digital studio, corporate team, or IT manager who needs enterprise-class hardware and support to help your creators work better, faster, and more cost-effectively.
NVIDIA Quadro RTX 6000
NVIDIA Quadro RTX 5000
NVIDIA Quadro RTX 4000 (coming soon)