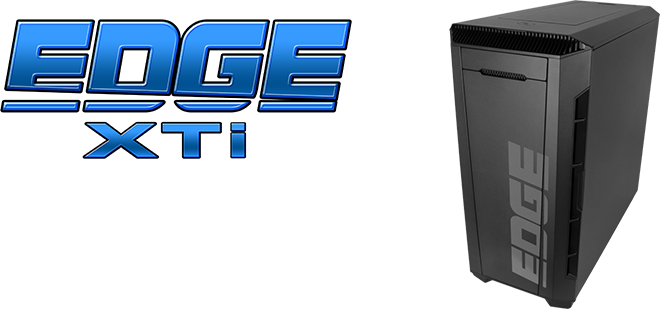 NEXTCOMPUTING'S Tower POWERHOUSE
With INTEL
NextComputing is proud to offer innovative systems that leverage the power of Intel's high-performance processors. The Edge XTi is a compact tower workstation that's configured with your choice of high-end graphics power and all the storage you need, powered by Intel's powerful workstation-class processors.
Professional creative applications demand ever-increasing system capabilities. With the powerful, versatile Edge XTi, you've made an investment in the performance you need now, and in the future.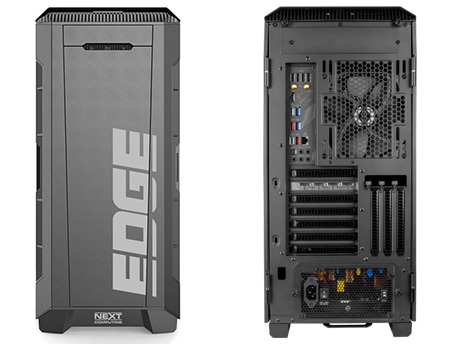 Powerful Intel Processing

Featuring Intel's latest Core-i7, Core-i9, and Xeon processors

Performance Tuned

Optimizes popular creative developer applications

Multi-GPU Support

Leverage one or more full-size workstation-class graphics cards
Massive Storage

Multiple storage options including PCI Express based or SATA-based SSDs

Application Support

We work directly with our customers every day to ensure that our computers meet their unique requirements
Solution, Engineering,
and Integration Services
NextComputing offers services for solution success and fast time to market or deployment. Outsource tasks and let NextComputing handle processes that are not core to your business so you can focus on what you do best.
See our Services section for a complete look at how we can build, brand, validate, and maintain the perfect appliance for you or your customers.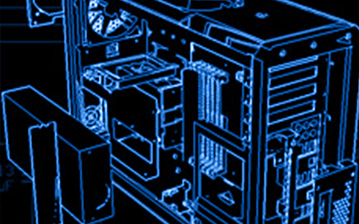 Reduce Costs

Contain soft costs with an appliance solution validated by us

Generate New Products

Quickly deploy a variety of turnkey solutions based on a common architecture

Save Time

Let us handle configuration management for updates or branching out to new products

Extend Your Brand

Put your logo on the system to create your own branded product

And Much More!
Available CPUs

Single Intel® Core™ X Series ("Skylake X") i7 7800X, i7 7820X, i9 7900X, i9 7980XE
Single 9th or 8th Generation Intel® Core™ Processor
Single Intel® Xeon W-2145 8-cores (16 threads)

Memory

32GB or 64GB or 128GB
Additional upgrades available to 512GB DDR4 ECC RAM. Ask a NextComputing Sales Engineer.

Motherboards

Intel ATX X299, Intel ATX Z370, Intel C422 (CEB)
All motherboards are liquid cooled with acoustically quiet system/PSU fans

PCI Expansion

Up to (5) full-length PCI Express 3.0 slots
Intel C422 (Xeon-based) motherboards only: Up to (7) PCI Express 3.0 slots

Graphics

Up to (3) dual-width GPUs, up to 12" length, 250W each -or-
Up to (4) single-width GPUs, up to 12" length each

Storage

500GB M.2 PCIe Gen3 NVMe OS/application SSD for fast boot and load.
Upgrade Options (Motherboard dependent. Ask a NextComputing Sales Engineer):

Up to (2) additional M.2 SSD up to 2TB each
Up to (4) 2.5" Solid State Drives up to 4TB each – Only (2) 2.5" SSDs if any 3.5" drives installed
Up to (2) fixed 3.5" SATA/SAS hard drives, up to 10TB each

RAID
Options for onboard SATA RAID 0/1/5/10, or via add-on PCIe RAID controller. Ask a NextComputing Sales Engineer.
Operating Systems

Windows 10 64 Bit Pro
Additional OS available: Windows 2012 or 2016 server, CentOS 7.4, Red Hat 7.4 and other Linux distributions, VMWare vSphere 6.6

Power

1200W ATX 80 PLUS PLATINUM certified fully modular power supply; 90- 264V, 47-63Hz auto-switching
Additional upgrade available to 1600W PSU 80 PLUS Gold certified 115 – 240 V 50/60Hz auto-switching

Physical

18.5" (46.99 cm) D x 8.3" (21.08 cm) W x 18.3" (46.48 cm) H

Warranty
3 years parts and labor